Vigilant Aerospace Systems has signed a Space Act Agreement with NASA to further develop, test, and integrate the NASA patented Automatic Dependent Surveillance Broadcast (ADS-B) technology  with transponders available on the market.
Under the agreement, Vigilant Aerospace will closely collaborate with researchers at NASA Armstrong Flight Research Center to demonstrate that the technology, which was exclusively licensed by Vigilant Aerospace Systems earlier this year, is compatible with transponders available to commercial unmanned aircraft operators.
Both NASA and Vigilant Aerospace will work independently to test the system and plan to complete a full round of tests over a period of months including lab, ground, and airborne flights. The final flight tests will be conducted within the next year with two drones at NASA Armstrong. The tests will culminate in the publication of the flight test results in an official NASA research paper.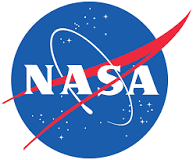 This announcement follows the licensing of the detect-and-avoid and airspace awareness system originally developed by a research team at NASA Armstrong headed by Sr. Flight Systems Engineer, Ricardo Arteaga.
What is a NASA Space Act Agreement?
The National Aeronautics and Space Act (the Space Act) provides NASA with the unique authority to enter into a wide range of "other transactions," commonly referred to as Space Act Agreements (SAAs). The Agency enters into SAAs with various partners to advance NASA mission and program objectives, including international cooperative space activities. SAAs are a type of legal agreement specified in the National Aeronautics and Space Act that established NASA. The agreements reached under the Commercial Orbital Transportation Services (COTS) and Commercial Crew Development (CCDev) programs are examples of Space Act agreements. SAAs are not subject to normal Federal Acquisition Regulations. For more information, visit https://www.nasa.gov/partnerships/about.html.
Image Credit: TheSource.Metro.net