Background
Vigilant Aerospace Systems, Inc. is a private company, headquartered in Oklahoma City, Oklahoma and founded in 2015. The company's purpose is both licensing and commercialization of NASA flight safety technologies and also developing and marketing new situational awareness, detect-and-avoid and autonomous flight products for both manned and unmanned aircraft.
The company builds upon the experience of its founders, who have backgrounds in technology commercialization, mission-critical software development, online systems management, and geospatial information systems. Our management, development and governance team is made up of experienced executives, engineers and investors who have over two decades of experience in building and growing companies and deploying new technologies as investors, operators, advisors and board members.
The Vigilant Aerospace Team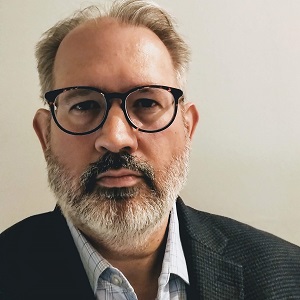 Kraettli Epperson
CEO and Co-Founder
Kraettli L. Epperson is the CEO and Co-Founder of Vigilant Aerospace Systems, which provides airspace management and autonomous detect-and-avoid software for unmanned aircraft based on a patent exclusively licensed from NASA. Kraettli has a 20-year career as a serial entrepreneur and investor in technology startups in both the US and Europe. He is a frequent expert speaker at major UAS industry conferences such as InterDrone, Xponential, the UAS Summit & Expo, and more addressing topics such as unmanned aircraft detect-and-avoid, and UAS flight safety and airspace management systems for commercial operators, fleet managers, and unmanned airfields. Kraettli is the co-author, with NASA Senior Research Engineer Ricardo Arteaga, of multiple industry research papers on autonomous systems and is an FAA certified Part 107 remote pilot.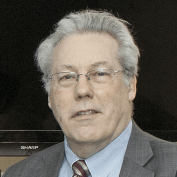 Robert Heard
Board Chairman and Co-Founder
Robert Heard, Vigilant Aerospace Systems' board chairman, is a Co-Founder and Managing Director of Cimarron Capital Partners. The firm invests in venture capital and private equity funds. Affiliates have managed development accounts and advised hundreds of young companies on commercializing new technologies. He is a member of the National Advisory Council of the Federal Laboratory Consortium for Technology Transfer. Robert has co-authored several practical guides on venture investing, including "Seed Investing as a Team Sport," "Swing for the Fences–Seed Investing for Entrepreneurs," "Growing New Businesses with Seed and Venture Capital –State Experiences and Options," the "Innovation Finance Reference Guide," and "Mexico Fund of Funds Analysis and Recommendations."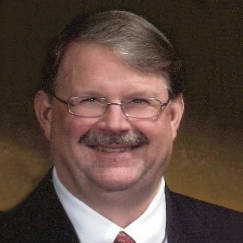 Mike Tharp
CFO and Co-Founder
Michael Tharp, CFA, CFO and Co-Founder of Vigilant Aerospace Systems is a Cimarron Capital Partners Co-Founder and Managing Director. Cimarron is an investment firm specializing in the venture capital and private equity alternative asset sub-class. Mike has served on the advisory board of a number of venture capital and private equity funds and, through his service, has seen many investments in tech companies both fail and succeed. Cimarron affiliates have worked with hundreds of startup firms addressing promising new markets with potential solutions. He has served as an instructor for multiple years at the Venture Capital Institute and as program chairman for several years for the Institutional Limited Partners' Association. His 30-year career has focused on creating and managing investment programs for institutional investors.
Zach Peterson
Business Development Manager
Zach Peterson is the Business Development Manager for Vigilant Aerospace Systems. Zach earned his M.B.A. from the University of Mary in Bismarck, ND, serves as the VP of Membership with the Minn-Dak Manufacturers Association and is part of the Editorial Committee for the Fly-ND Quarterly publication. With nearly two-decades of sales experience, Zach has worked in a variety of industries focusing on the aerospace industry since 2017. He is a private pilot with high performance and tailwheel endorsements, and is currently working towards his commercial and SES certificates.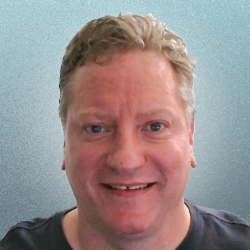 Jesse Smith
Sr. Software Developer
Jesse Smith is the Senior Software Developer at Vigilant Aerospace Systems. Jesse has over two-decades of experience in software development. Previously, Jesse has worked on large projects programming web services for the Department of Defense, programming financial software for the Bank of North Dakota and the ND State Treasury Department, as well as on projects for Fortune 500 companies like Sony EMG and Johnson and Johnson. Jesse has a Bachelor of Science Degree in Computer Science and a Minor in Statistics from Minot State University and continues to expand his knowledge base through online courses and certifications.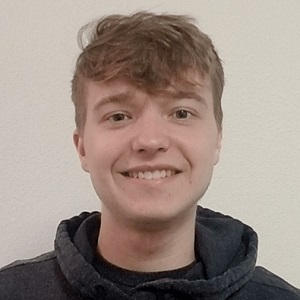 Jack Maring
Software Developer
Jack Maring is a Software Developer at Vigilant Aerospace. He has experience in web and mobile application development for startups and especially UI/UX design and development using JavaScript, HTML, CSS and dart/flutter. Jack graduated cum laude from Concordia College with a B.A. in Computer Science and a second B.A. in French. With a strong interest in languages in addition to software development, Jack speaks French, some Spanish and is learning German.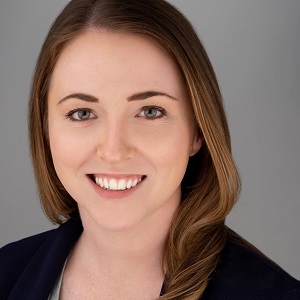 Andrea Jones
Administrative and Marketing Assistant
Andrea Jones, Administrative and Marketing Assistant of Vigilant Aerospace Systems, has been working with technology startups and entrepreneurship groups since 2013. Andrea graduated magna cum laude from the University of Science and Arts of Oklahoma with B.A. in English with minors in Spanish, Drama, and Liberal Arts. She has received recognition for statewide honors as an Oklahoma EPSCoR Research finalist and Brad Henry study abroad scholar. Andrea is active in the Oklahoma tech community and regularly attends community meetings for Oklahoma City Game Developers and Women in Technology.
Founding Seed Investors
The company is backed with seed funding from Cimarron Capital Partners (together with its affiliates "CCP"). It's Managing Directors serve as the initial board of directors for the company.
CCP is a venture capital and asset management firm based in the central US and with offices in Oklahoma City and Little Rock. Cimarron Capital has supported over 200 technology companies through its investments in venture capital funds across the U.S. Also, through its Development Capital Networks (DCN) affiliate, Cimarron has assisted over 500 SBIR grantees of the National Science Foundation on the development of technology commercialization plans, through its World's Best Technologies (WBT) affiliate, Cimarron has helped over 800 technologists and startup entrepreneurs connect with seed-stage investors and licensees. As angel investors, Cimarron principals have invested in companies engaged in water purification, subsurface fluid monitoring, drug delivery and medical equipment design.

Why Oklahoma?
Oklahoma is a national leader for unmanned aerial systems research and testing.
Oklahoma has a low cost of operations, a high quality of life and an educated, loyal aviation workforce.
Oklahoma is home to the US Small Business Administration's new UAS Cluster Initiative.
Oklahoma is home to 500 aviation-related companies and the industry contributes over $12Bn in annual revenues to the state economy.
Aviation is the second most important manufacturing industry in Oklahoma, coming second only to oil and gas equipment manufacturing.
Aviation provides 143,000 good paying jobs in the state. One of every 11 workers in Oklahoma are in or around the aviation industry.
Oklahoma was the Department of Homeland Security's selected site for its small UAS Robotic Aircraft for Public Safety (RAPS) program that supports first responders.
Oklahoma State University in Stillwater has the only UAS master's and Ph.D. programs in the nation.
University of Oklahoma researchers are using UAS platforms for weather and radar-related research, and, along with OSU, are collaborating with the National Severe Storms Laboratory to use UAS to characterize severe storms.
Download our software and services summary:
View and download our FlightHorizon™ Software and Services Overview [PDF] document for more information on: Integration and Consulting Services, FlightHorizon GCS™, FlightHorizon COMMANDER™, FlightHorizon PILOT™, and check out our Buying Guide to find out which package is best for you!