Vigilant Aerospace's CEO, Kraettli L. Epperson, has been selected as one of 89 members nationwide of the new Federal Aviation Administration (FAA) Aviation Rulemaking Committee (ARC) writing recommended rules to allow small uncrewed aircraft systems (UAS or drones) to fly beyond visual line-of-sight in the US national airspace.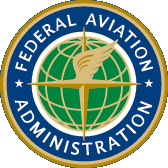 The new rulemaking committee is tasked with advising the FAA on the development of new rules that are set to revolutionize the use of unmanned aircraft systems (UAS) in the United States by providing for a much larger range of drone operations than currently allowed.
"We are honored by our selection for participation in the ARC and are eager to put our experience in the development and testing of UAS safety systems to work in advising the FAA on the next stage of aviation in the U.S.," said Epperson.
"Vigilant Aerospace is dedicated to developing detect-and-avoid systems to safely and efficiently integrate unmanned aircraft into the national airspace.
"Under our current FAA BAA research and development contract, we have been conducting vital work on detect-and-avoid system development and testing, the integration of multi-sensor systems, testing algorithms for automatic avoidance and validating sensors and air traffic data solutions.
Working on this committee provides the opportunity for us to provide our practical insights from this research for this industry-wide effort to create the regulations and guidelines for operating beyond visual line-of-sight of the remote pilot."
Mission of the ARC
The committee is asked to write rules to enable a wide range of advanced small uncrewed aircraft systems (sUAS) operations:
Long-line linear infrastructure inspections, like powerline and pipeline inspections
Industrial aerial data gathering, like inspections of wind and solar farms, monitoring of storage tanks, refineries and power plant and many other tasks
Small package delivery, possibly including delivering both business deliveries and household goods by small drone
Precision agriculture operations, including crop spraying from a drone
The new ARC Unmanned Aircraft Systems (UAS) Beyond Visual Line-of-Sight (BVLOS) Aviation Rulemaking Committee (ARC) was announced on June 9th at the 2021 Virtual FAA Symposium. FAA Administrator Steve Dickinson made the announcement in his opening keynote address: "I'm very pleased to announce that the FAA is forming a new aviation rulemaking committee, or ARC, to help us develop a regulatory path for routine beyond visual line-of-sight operations," said Dickinson. "This committee will consider the safety, security and environmental needs as well as societal benefits of these operations."
Details of the ARC Charter
The ARC is tasked with writing rules for unmanned aircraft only and for operations that do not utilize Air Traffic Services (Air Traffic Control or ATC).
Specifically, the ARC is asked to "[i]dentify safety and environmental considerations for BVLOS UAS operations, accounting for the security needs of the U.S. Government" and to consider "[s]afety objectives of the unmanned aircraft operation and the risk it represents to other aircraft and people and property on the ground."
Furthermore, the ARC is tasked with evaluating "potential environmental impacts"; "evaluating community response to UAS noise"; "operations that have limited or no community noise exposure"; "how […] operations can enhance environmental justice"; and how to "address security concerns related to BVLOS operations."
The BVLOS ARC is also asked to provide "recommendations to the FAA for performance-based regulatory requirements to normalize safe, scalable, economically viable, and environmentally advantageous UAS BVLOS operations that are not under positive air traffic control."
The committee is comprised of 90 organizations who are stakeholders in the UAS industry including representatives from academia, infrastructure security, state/local/tribal government, technology and network infrastructure, UAS industry associations, UAS manufacturers, traditional aviation associations, and UAS operators.
Members of the ARC were selected by the FAA based on their familiarity and experience with UAS technologies and operations, especially relating to experience with BVLOS flight operations, working within regulatory committees, community integration of new technologies, and security and privacy concerns related to UAS technologies.
Read the full charter here: UAS BVLOS ARC Charter
Current Status of Small UAS BVLOS Flight in the U.S.
The current path to BVLOS operations in the U.S. is provided through waivers to current Part 107 commercial small UAS rules, which do not allow beyond visual line-of-sight flight of sUAS without a special waiver to the rules.
The FAA recognizes that BVLOS operations present a unique challenge within the current regulations: "The FAA's existing regulatory framework must change to better support the long-term viability and sustainability of this evolving aviation sector," states the FAA in the BVLOS ARC Charter. "However, these are challenges the entire UAS community must confront together, because they have implications not only to safety, but also security and society at large" (FAA.gov, UAS BVLOS Operations ARC Charter).
What is Part 107?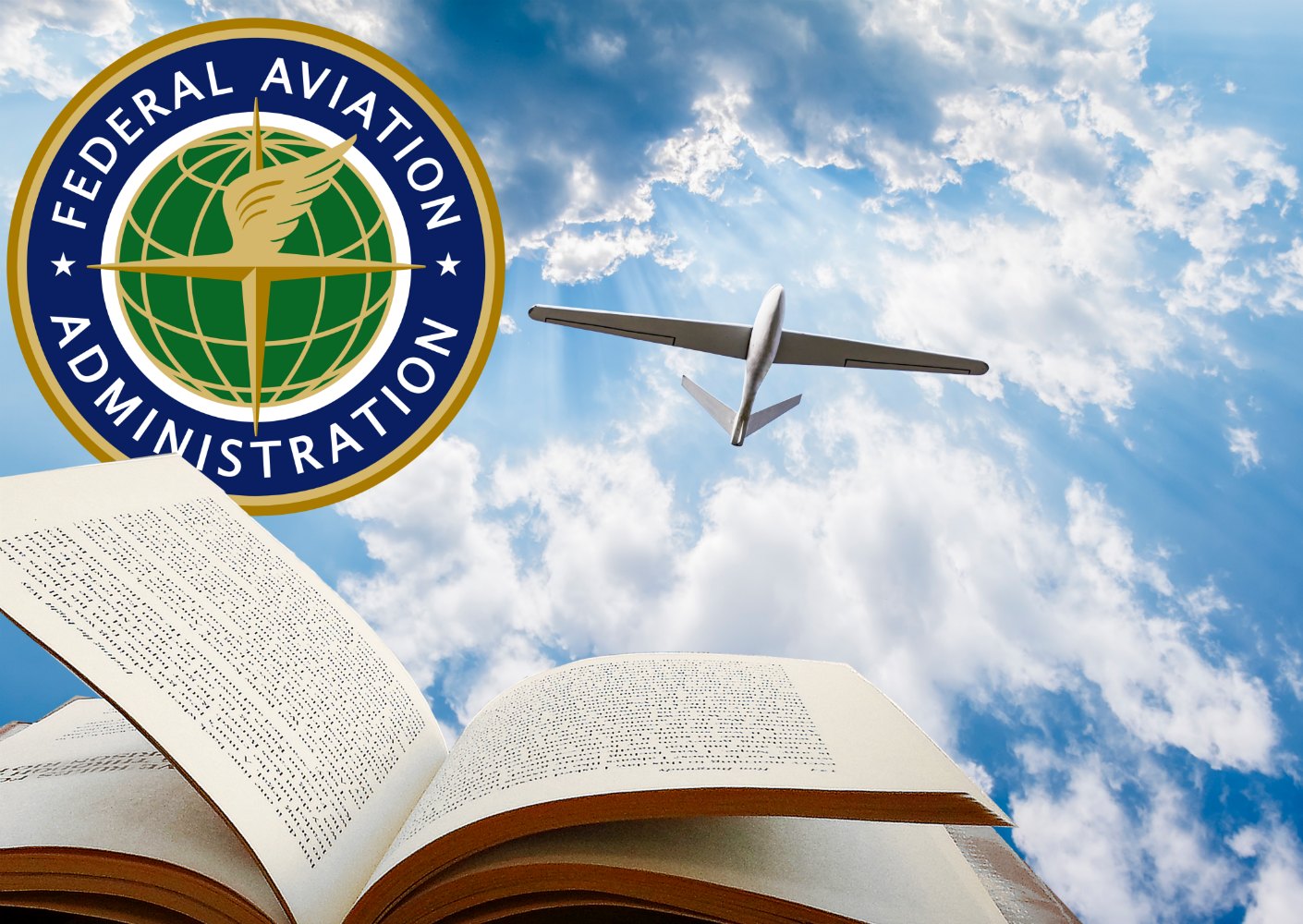 In June 2016 the FAA announced the "14 Code of Federal Regulation (CFR) Part 107 Small Unmanned Aircraft Rule" which dictates operational limitations and regulations for operating sUAS commercially within the U.S. national airspace.
Before Part 107, commercial drone operators had to apply for a Certificate of Authorization (COA) from the FAA to fly their commercial UAS, which was a long, arduous, and expensive process. Part 107 allows any remote pilot who has obtained a Part 107 Remote Pilot Certificate to fly registered drones weighing under 55 pounds (otherwise known as small unmanned aircraft systems) under the restrictions of the Part 107 rule.
For more information visit the FAA's Certificated Remote Pilots including Commercial Operators webpage and view the list of Part 107 operational limitations and remote pilot responsibilities.
About Vigilant Aerospace Systems
Vigilant Aerospace is a technology company with offices in Oklahoma and North Dakota that provides the FlightHorizon detect-and-avoid and airspace management system for unmanned and autonomous aircraft. Based on an exclusively licensed NASA patent, the system accepts inputs from multiple data sources, fuses the data into a single picture of the airspace, predicts potential conflicts with other aircraft and then provides avoidance advisories to an unmanned aircraft pilot or airspace manager. The system helps unmanned aircraft to maintain safe distances from other traffic which is required to fly beyond visual line-of-sight. The system is currently used in NASA and FAA flight testing programs and has been the subject of multiple scientific papers.
Vigilant Aerospace is currently working with the FAA and the Alaska UAS Test Site operated by Alaska Center for UAS Integration (ACUASI) under an FAA BAA research and development contract to test multi-sensor integration with a detect-and-avoid system and conduct sensor validation.
Also, Vigilant Aerospace is a partner in the FAA's Alliance for System Safety of UAS through Research Excellence (ASSURE), the recently announced BEYOND Program, and was previously active in the FAA's Integration Pilot Program (IPP) with the teams from University of Alaska Fairbanks and the North Dakota Department of Transportation.
What is FlightHorizon?
FlightHorizon is a multi-sensor situational awareness, detect-and-avoid and flight safety system for airspace management. The system provides airspace managers with either a 2D or 3D view of all aircraft in the selected airspace using a combination of sensors and data sources to create an airspace safety picture for pilots, airspace managers and command centers.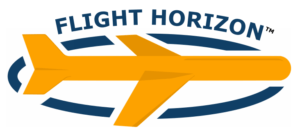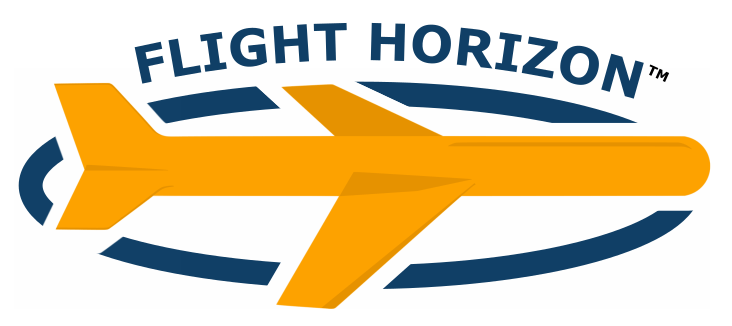 The system is based on an exclusively licensed NASA patent and prototype that has been used in extensive flight testing, including beyond visual line-of-sight (BVLOS) flight testing at NASA Armstrong Flight Research Center and at the OSU Unmanned Aircraft Flight Station.
FlightHorizon functions as both a visualization tool for airspace management, an active situational awareness tool and as a detect-and-avoid system that enables unmanned aircraft to avoid other aircraft and keeps drone pilots and airspace managers aware of the location and air traffic around their UAS and in their airspace.
The system provides the ability to designate one or more aircraft as "ownship" and to track those aircraft specifically for collision avoidance and provides self-separation advisories for those aircraft, including visual cues, on-screen text warnings and audible advisories.
FlightHorizon is also designed to help users to better meet civil aviation authority regulations and requirements and to reduce risk. It can also improve the relative competitiveness of subscribing airparks in attracting UAS operators and service providers. For more information on FlightHorizon, visit our Products and Services page.
More Information on the BLVOS ARC
For more information on the FAA's UAS BVLOS Advisory Rulemaking Committee, visit the UAS BVLOS ARC Charter page. Read the full UAS Beyond Visual Line-of-Sight Operations Aviation Rulemaking Committee Charter PDF.
Press Coverage of the FAA ARC
View more media coverage of the FAA's Aviation Rulemaking Committee (ARC) for Beyond Visual Line-of-Sight: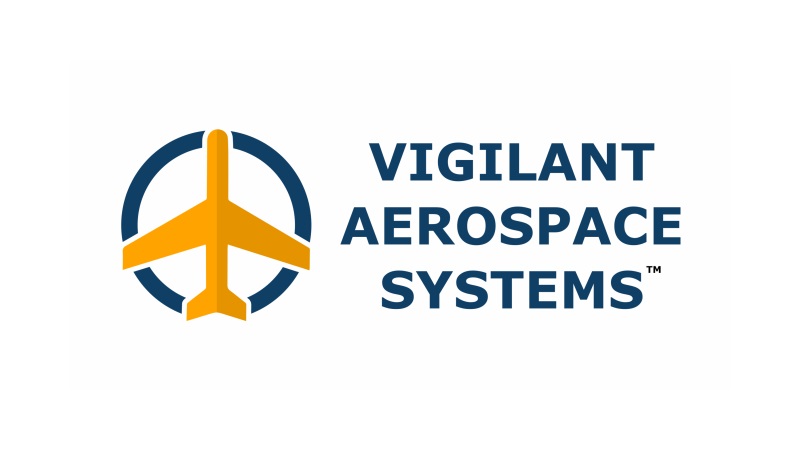 Vigilant Aerospace is the leading developer of detect-and-avoid and airspace management software for uncrewed aircraft systems (UAS or drones). The company's product, FlightHorizon, is based on two NASA patents and uses data from multiple sources to display a real-time picture of the air traffic around a UAS and to provide automatic avoidance maneuvers to prevent collisions. The software is designed to meet industry technical standards, to provide automatic safety and to allow UAS to safely fly beyond the sight of the pilot. The software has won multiple industry awards and the company has had contracts and users at NASA, the FAA, the U.S. Department of Defense and with a variety of drone development programs. Visit our website at 
www.VigilantAerospace.com