On October 8, 2019, Oklahoma State University (OSU) and Vigilant Aerospace Systems (Vigilant) conducted a demonstration flight utilizing OSU's 13-mile beyond visual line-of-sight (BVLOS) corridor east of Stillwater, Oklahoma. The demonstration was used to evaluate BVLOS capabilities and to demonstrate Vigilant's latest FlightHorizon software which provided airspace situational awareness throughout the flight.
FlightHorizon 2
, the latest version of Vigilant Aerospace's award-winning unmanned traffic management and active detect-and-avoid (aDAA) system. The completely autonomous flight was over 18-miles long in total, starting at OSU's Center for Forensics Explosives range near Pawnee, Oklahoma and culminating in an autonomous landing at OSU's Unmanned Aircraft Flight Station in Glencoe, Oklahoma. "The unmanned aircraft industry's top needs continue to be autonomous safety systems, on-board detect-and-avoid solutions and better unmanned traffic management. This flight allowed us to make progress on all three by demonstrating our system's capabilities over a much longer duration and greater distances while providing active alerting and airspace visualization to the pilot and observers," said Kraettli L. Epperson, CEO of Vigilant Aerospace. "These demonstration flights are critical milestones in the development of the industry and our partnership with OSU provides our company access to some of the top students, researchers and facilities in the US," said Epperson. The results from the flight provided a proof of concept for Vigilant's Unmanned Traffic Management (UTM) capabilities currently in research and development, and will provide the basis for initial deployment of UTM capabilities utilizing FlightHorizon. The analysis of results from the demonstrations will also provide an understanding of the capabilities of autonomous UAS operations and provide data necessary for additional use cases. The flight is the first in a new series that will be testing radar integration, ground-based and on-board autonomous detect-and-avoid capabilities, remote ID solutions and UTM processes utilizing FlightHorizon. See
prior post on FlightHorizon 2
. "This flight and the team of OSU research engineers and students and Vigilant Aerospace staff who conducted it represent a forward-looking approach to utilizing public-private partnerships to rapidly advance the technology and bring innovations to market," said Jamey Jacob, Director of the OSU Unmanned Systems Research Institute (USRI) and John Hendrix Chair Professor in Mechanical and Aerospace Engineering. The flight was conducted with a twin-motor UAS operating below 400 feet AGL and was conducted under an FAA Certificate of Authorization (COA) with a visual observer. The COA, released by the FAA in December 2018, allows for the waiving of rules requiring drone pilots to keep their aircraft continuously in line-of-sight and also provides additional operating altitude. The COA allows OSU and commercial research and development partners like Vigilant Aerospace to pioneer new unmanned flight technologies, safety systems and processes to advance the state of the UAS industry. "This flight authorization is well-suited to the development and demonstration of systems for safe BVLOS flights over long distances, which are critical for monitoring assets like oil and gas wells, pipelines, wind and solar farms, storage tanks, power lines, farms and ranches, and roads and bridges," said Epperson. Using it's FlightHorizon 2 software, Vigilant Aerospace provided airspace situational awareness, detect-and-avoid and air traffic visualization for the flight. The software tracked dozens of manned aircraft across central Oklahoma during the flight and provided real-time alerting to the visual observer and pilot-in-command.
About the OSU School of Mechanical and Aerospace Engineering
From the website:
The Oklahoma State University School (OSU) of Mechanical and Aerospace Engineering (MAE) instructs and encourages students to reach full potential in technical expertise, innovative expression, intellectual curiosity, and collaborative design. MAE's mission is to prepare engineers that are competitive nation-wide and internationally for employment opportunities and who will become respected achievers within their discipline and prepared for a lifetime of continuing development. For more information on the OSU School of Mechanical and Aerospace Engineering, visit 
MAE.okstate.edu
.
About the Oklahoma Center for the Advancement of Science & Technology (OCAST)
From the website:
The Oklahoma Center for the Advancement of Science and Technology (OCAST) was established in 1987 by the Oklahoma legislature for the purpose of growing and diversifying the state's economy through technology development, technology transfer and technology commercialization. OCAST's was founded with the purpose of expanding and diversifying Oklahoma's economy and providing new and higher quality jobs for Oklahomans by encouraging the development of new products. OCAST also is an active supporter of STEM education across Oklahoma's common education system and provides funding to support internships between local industries and higher education. For more information on OCAST, visit 
www.OK.gov/OCAST
About Oklahoma Applied Research Support (OARS)
The Oklahoma Applied Research Support (OARS) program is an OCAST funding program that invests in research and development supporting innovative technologies with commercial potential. This funding is designed to increase investment in the R&D of new technologies that will ultimately bring value to the state of Oklahoma and help grow and diversify the state's economy. Oklahoma public or private colleges/universities, non-profit research institutions, and private enterprises with the principal place of business in Oklahoma are all eligible to apply for OARS funding. To learn more about OARS, visit 
the program website
.
About Vigilant Aerospace Systems
Vigilant Aerospace Systems is a private company headquartered in Oklahoma City, Oklahoma providing software and services worldwide. In addition to the FlightHorizon system, the company also provides integration and development consulting, testing, training and compliance services for unmanned aircraft flight operations and fleet managers. For more information on Vigilant Aerospace Systems and FlightHorizon detect-and-avoid and airspace management system, visit our website at 
www.VigilantAerospace.com
About FlightHorizon
FlightHorizon is a situational awareness and safety system for airspace management. The system provides airspace managers with either a 2D or 3D view of all aircraft in the selected airspace using a combination of sensors and data sources to create an airspace safety picture for pilots, airspace managers and command centers.
The system is based on an 
exclusively licensed NASA patent
 and prototype that has been used in extensive flight testing, including beyond visual line-of-sight (BVLOS) flight testing at NASA Armstrong Flight Research Center and at the OSU Unmanned Aircraft Flight Station. FlightHorizon functions as both a visualization tool for airspace management, an active situational awareness tool and as a detect-and-avoid system that enables unmanned aircraft to avoid other aircraft and keeps drone pilots and airspace managers aware of the location and air traffic around their UAS and in their airspace. The system provides the ability to designate one or more aircraft as "ownship" and to track those aircraft specifically for collision avoidance and provides self-separation advisories for those aircraft, including visual cues, on-screen text warnings and audible advisories. FlightHorizon is also designed to help users to better meet civil aviation authority regulations and requirements and to reduce risk. It can also improve the relative competitiveness of subscribing airparks in attracting UAS operators and service providers. For more information on FlightHorizon, visit our 
Products and Services page
. Read OSU's announcement here:
"Vigilant Aerospace demonstrates FlightHorizon 2 in autonomous 18 mile flight with OSU"
Flight Test Images:
The flight was the first full exercise of the FAA-authorized 13-mile unmanned aircraft system (UAS) flight corridor located in central Oklahoma. The flight was also a major field test for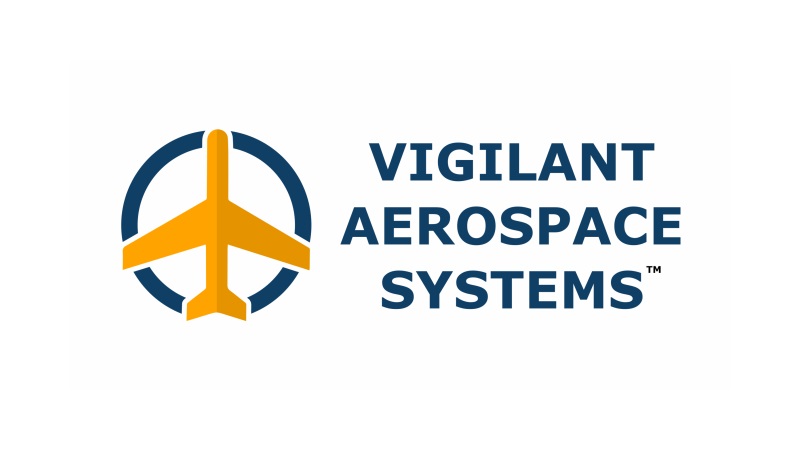 Vigilant Aerospace is the leading developer of detect-and-avoid and airspace management software for uncrewed aircraft systems (UAS or drones). The company's product, FlightHorizon, is based on two NASA patents and uses data from multiple sources to display a real-time picture of the air traffic around a UAS and to provide automatic avoidance maneuvers to prevent collisions. The software is designed to meet industry technical standards, to provide automatic safety and to allow UAS to safely fly beyond the sight of the pilot. The software has won multiple industry awards and the company has had contracts and users at NASA, the FAA, the U.S. Department of Defense and with a variety of drone development programs. Visit our website at 
www.VigilantAerospace.com