The FAA has released the most recent
UAS Sightings Reports
 covering January 1, 2017 through September 30, 2017. The report indicates an increase of 99% in the average number of daily encounters reported between manned and unmanned aircraft in 2017 versus the 2015 reporting period. The UAS Sightings reports were first released by the FAA beginning in November 2014 and each successive reporting period has continued to show a significant increase in the number of encounters between manned and unmanned aircraft in the US national airspace: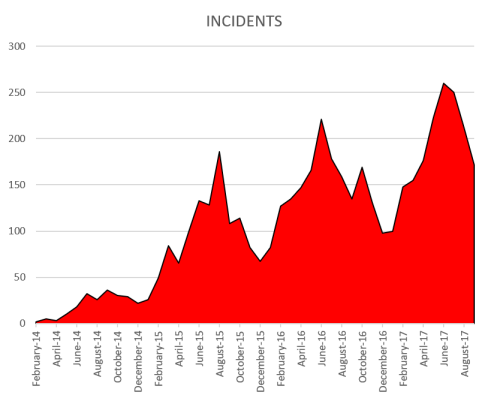 | Reporting Period | Total # of Incidents Reported | Avg. # of Incidents Per Day |
| --- | --- | --- |
| Jan. 1 – Dec. 31, 2015 | 1142 | 3.128 |
| Jan. 1 – Dec. 31, 2016 |  1748 | 4.78 |
| Jan. 1 – Sept. 30, 2017 |  1696 (partial period) |  6.21 |
The FAA report included a discussion regarding this increase in sightings:
Reports of unmanned aircraft (UAS) sightings from pilots, citizens and law enforcement have increased dramatically over the past two years. The FAA now receives more than 100 such reports each month. The agency wants to send out a clear message that operating drones around airplanes, helicopters and airports is dangerous and illegal. Unauthorized operators may be subject to stiff fines and criminal charges, including possible jail time. The FAA continues to work closely with its industry partners through the "Know Before You Fly" campaign to educate unmanned aircraft users about where they can operate within the rules. The agency also is working closely with the law enforcement community to identify and investigate unauthorized unmanned aircraft operations. The FAA has levied civil penalties for a number of unauthorized flights in various parts of the country, and has many open enforcement cases.
This increase in unmanned aircraft traffic raises further concerns about airspace safety and illustrates the need for airspace awareness and detect-and-avoid for unmanned aircraft operations. Read the full report:
UAS Sightings Reports
For information about Vigilant Aerospace's detect-and-avoid and airspace management products, visit our
product pages here
. Our system is based on an
exclusively licensed NASA patent
and prototype which has been the subject of
extensive flight testing
, flown in mission critical flights for
NASA SonicBAT
and NASA ND-MAX, and is currently in commercial test flights with select customers. Image Credit:
Caleb Woods / Unsplash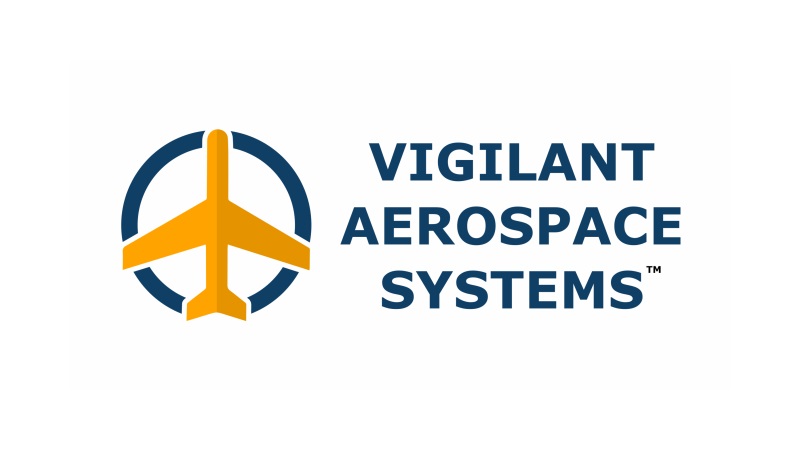 Vigilant Aerospace is the leading developer of detect-and-avoid and airspace management software for uncrewed aircraft systems (UAS or drones). The company's product, FlightHorizon, is based on two NASA patents and uses data from multiple sources to display a real-time picture of the air traffic around a UAS and to provide automatic avoidance maneuvers to prevent collisions. The software is designed to meet industry technical standards, to provide automatic safety and to allow UAS to safely fly beyond the sight of the pilot. The software has won multiple industry awards and the company has had contracts and users at NASA, the FAA, the U.S. Department of Defense and with a variety of drone development programs. Visit our website at 
www.VigilantAerospace.com