The North Dakota UAS Integration Pilot Program (IPP) Team has announced that it will focus on techniques and technologies that enable safe, routine flights over people, night operations and flights beyond visual line of sight according to a new statement from the Team. Vigilant Aerospace is providing real-time situational awareness, airspace safety and detect-and-avoid services to the team using its FlightHorizon products. According to the new program overview, "The North Dakota team has the right partners to safely incorporate technologies that will allow for the safe integration of UAS within the three core challenges which are flying over people, night operations, beyond visual line of sight, presented by the IPP." The new statement also says that missions will focus on the energy industry, broadcast media, infrastructure and asset inspection, transportation safety and emergency response. Vigilant Aerospace is eager to begin providing services to the several aircraft operators who will be participating: "We believe that the goals and industry missions of the North Dakota team are a great opportunity for showcasing both the ground-based and on-board safety functions of our products and we are very excited to help move the industry forward at a pivotal time," said Kraettli L. Epperson, CEO of Vigilant Aerospace. "We are hopeful that the program and these flights will help to launch a new era of aviation in the US."
"The North Dakota team has the right partners to safely incorporate technologies that will allow for the safe integration of UAS within the three core challenges which are flying over people, night operations, beyond visual line of sight, presented by the IPP."
About the FAA UAS Integration Pilot Program
The North Dakota team is led by the
North Dakota Department of Transportation
which has recently released a
Program Overview
document providing program objectives and current flight projects. They have also launched a new web page, 
North Dakota DOT Unmanned Aircraft Systems Integration Pilot Program
 to provide information and updates to the public on the program as it develops over the next two years. The web page also provides 
press announcements
,
a list of program partners
, FAA resources, contact information and other program resources for the public. The winning teams for the FAA's new UAS Integration Pilot Program were announced on May 9, 2018. The new program, initially announced on November 8, 2017, is the nation's premier test-bed for defining the future rules for unmanned aircraft systems (UAS) in the US and unlocking the full commercial potential of UAS. The applicants were state, local or tribal governments who included industry technology and operating partners in their applications to provide critical components and services. The North Dakota Department of Transportation and the University of Alaska Fairbanks teams were two of the ten selected winners out of 149 applications nationwide. Vigilant Aerospace is a member of both teams. For more information on the IPP, visit the FAA's 
UAS Integration Pilot Program page
.
More recent news from Vigilant Aerospace on the IPP:
North Dakota IPP Team Releases FAA Memorandum of Agreement
The North Dakota IPP Team has also released the new FAA Memorandum of Agreement (
MOA
) that will govern the team's flights. The general objectives of the IPP are to create not only a safe environment for testing commercial UAS operations but also to address interactions between jurisdictions and with the public:
Address private civilian and public UAS operations
Test and evaluate the impact and efficacy of a range of models for involvement of State, local, and/or tribal governments, stakeholders, and private sector entities under proposed pilot program frameworks for the UAS operations
Encourage UAS owners and operators to develop and test new and innovative UAS concepts of operations under proposed pilot program frameworks in a safe manner, including operations currently restricted with reduced waivers
Encourage the involvement of State, local and/or tribal law enforcement agencies as partners in pilot projects, including their support of Federal enforcement responsibilities
Apply lessons learned from existing agreements, waivers granted under 14 CFR Part 107, exemptions granted under section 333 of the FAA Modernization and Reform Act of 2012 (P.L. 112-95) and FAA to enable safe, more complex UAS operations, and share this information with other relevant Federal departments and agencies
The IPP Team is working with several industry and public sector
partners
, including the
Northern Plains UAS Test Site
and Vigilant Aerospace Systems as well as other private and public stakeholders, to integrate UAS into the local airspace to accelerate the testing of drone operations.
Program Goals
Ultimately, the goal is to create safety cases and regulations for airspace management in order to fully integrate drones into the national airspace. In the recently released UAS IPP Overview document, NDDOT commented on the importance of the program in building these rules for safe, unmanned flight operations: "We plan to utilize innovation and integration of the UAS pilot program as a key in expanding NDDOT's future vision for traffic safety, autonomous technology and partnerships…. Our first goal is safety to the National Airspace System, its users, and the general public that is impacted. Safety is always on the forefront. The safety benefit of using this technology is not possible without first ensuring safety in the National Airspace System. The North Dakota team has the right partners to safely incorporate technologies that will allow for the safe integration of UAS."
Core Industry Challenges for UAS Integration Today
According to the Program Overview, the North Dakota IPP Team will focus on three core challenges of safe UAS integration:
Operations over people
Night operations
Beyond visual line-of-sight operations
All of these operations currently require a Part 107 Waiver and/or a certificate of authorization (COA) from the FAA. However, these IPP flight tests and ongoing operations may help set the overall industry regulations and standards for these operations without requiring a waiver or COA for individual flights and operators. The IPP Team is taking a practical approach to testing commercial and civil unmanned aircraft operations through collaboration with private, government, tribal, and civil end users: "We intend to increase safety, by focusing on core industry end users in Energy, Media, Infrastructure Inspection, Transportation Safety, and Emergency Response, that we believe represents a good cross section of technology adopters who will benefit greatly from the IPP." Along with safety, the Team statement acknowledged community acceptance as another major hurdle to the adoption off commercial and civil unmanned aircraft operations in the U.S. national airspace. "Another goal is to provide transparency and community outreach. In the past, the general public could simply ignore the aircraft flying overhead, and it would not impact their lives directly, unless a person makes a decision to board an aircraft. Now we are asking the public to accept the adoption of technology that is potentially, personally disruptive to lives, but also has the ability to impact them positively. "Our goal is to provide resources to the public, and gather feedback and insights, so that their input can help develop and shape the future of Unmanned Aircraft technology."
Serving Industries Eager to Utilize Unmanned Aircraft
Currently, proposed projects for NDDOT IPP operations and flight testing include those serving the selected industries:
Energy Distribution Line Inspections
Media and Emergency Response
Vision Zero – North Dakota's primary traffic safety initiative "to establish a culture of personal responsibility behind the wheel, where motor vehicle fatalities and injuries are recognized as preventable and no longer tolerated as acceptable. This multi-agency partnership continually works toward a goal of zero motor vehicle fatalities and serious injuries on North Dakota roads."
Transportation Infrastructure Inspections
Infrastructure Inspections (Critical) – for example: security risks.
"The State of North Dakota has always focused on working within existing regulations and aligning with industry standards to help build and solve challenges to support the FAA UAS initiatives."
FlightHorizon for Airspace Situational Awareness, Detect-and-Avoid, Flight Logging
FlightHorizon provides significant benefits to UAS pilots, commercial UAS flight operations and UAS program managers:
Airspace traffic awareness and visualization for beyond visual line-of-sight operations
Real-time detect-and-avoid with audible and visual alerts
Specific commands to maintain well-clear distances and guidance to maneuver away from a potential collisions
Real-time weather map overlays
Air-traffic control zones, and navigational and sectional charts
Detailed flight logging and full replay of flights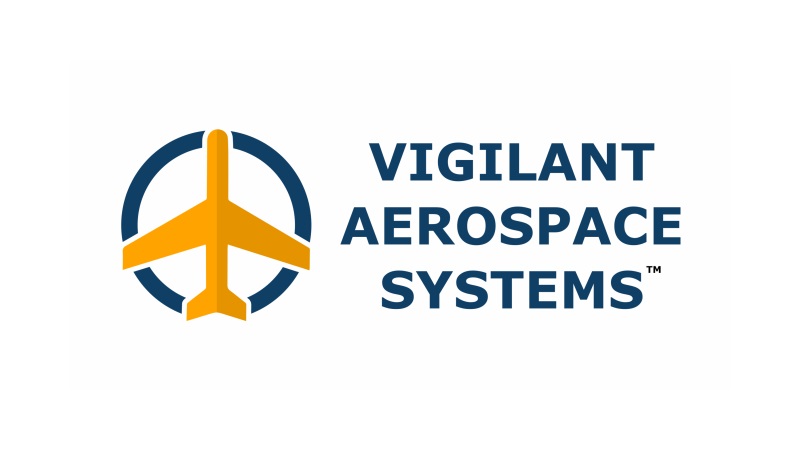 Vigilant Aerospace is the leading developer of detect-and-avoid and airspace management software for uncrewed aircraft systems (UAS or drones). The company's product, FlightHorizon, is based on two NASA patents and uses data from multiple sources to display a real-time picture of the air traffic around a UAS and to provide automatic avoidance maneuvers to prevent collisions. The software is designed to meet industry technical standards, to provide automatic safety and to allow UAS to safely fly beyond the sight of the pilot. The software has won multiple industry awards and the company has had contracts and users at NASA, the FAA, the U.S. Department of Defense and with a variety of drone development programs. Visit our website at 
www.VigilantAerospace.com