Ricardo Arteaga, NASA Research Engineer and inventor of the 
patented
NASA
technology behind
our
FlightHorizon product
, was recently interviewed for the "Innovator Spotlight" series published by NASA Armstrong Flight Research Center. During the interview, Ricardo discusses his research and development work in detect-and-avoid, sensor technologies for unmanned aerial systems (UAS)  and summarizes how the technology works:
I develop new sensor technology innovations, inventions, and system architectures for unmanned aerial systems (UAS). I focus on giving UAS new capabilities with sensor technologies that previously didn't exist. We build it, and then we fly it. Currently, we are focused on infusing sensor technology on small UAS using a micro ADS-B, miniaturized radar, cameras, and a sense-and-avoid algorithm for autonomous operations.
He also got a chance to describe the development process behind the software that became FlightHorizon:
What my team developed is a command-and-control system for UAS vehicles, which many people call 'drones.' It uses a sense-and-avoid algorithm that was specifically designed for the short-term trajectories drones typically have. Our technology enables the drone to detect other aircraft, and then it calculates a new trajectory to avoid a collision. And it does all of this while automatically communicating real-time data about the drone's identification, position, altitude, and velocity via ADS-B Out transmissions.
Discussing the future of innovation in UAS flight and safety technologies, Ricardo had this to say:
We're having a drone revolution right now. It's like when the Internet began. We're defining the protocol and the standards and the architecture. But instead of sending packets of information, we're dealing with aircraft—those are the packets we need to make sure don't collide with each other. It's like the Internet of the sky. And once we identify that new architecture, then we'll see the "sky" equivalents of Google and Amazon and all the other companies that sprang up because of the Internet.
Regarding "ADS-B Out" capabilities for UAS in detect-and-avoid systems for unmanned aircraft, he had this to say:
"ADS-B is critical for next-generation air traffic control. In fact, the Federal Aviation Administration (FAA) has ruled that, by 2020, any aircraft operating within Class A airspace must have ADS-B Out capability. So if UAS are eventually going to fly in the National Airspace System (NAS), they must have ADS-B Out to transmit their specific location-state information. They also need to have sense-and-avoid capabilities that are at least as safe as—or better than—those of manned aircraft. Our technology provides those capabilities. We also gave it ADS-B In capabilities so UAS can receive information from other aircraft, which provides a level of situational awareness that previously didn't exist for drones. We've also added real-time weather monitoring, which offers yet another level of situational awareness and can help improve safety."
Read the full interview:
"Innovator Spotlight: Ricardo Arteaga."
About Ricardo Arteaga
Ricardo Arteaga is a Research Engineer at the NASA Armstrong Flight Research Center in Edwards, California. He began his career with NASA in 2007 working in the System Engineering Branch. Arteaga holds a bachelor of science degree in electrical engineering from Boston University, a master of science degree in computer engineering from Syracuse University, and a master of science in systems engineering with an engineer's degree in systems engineering (equivalent of a Ph.D. without dissertation) from the University of Southern California. Related Articles:
"NASA Sense-and-Avoid System with ADS-B Avionics Licensed by Oklahoma Startup Vigilant Aerospace Systems." NASA Armstrong Flight Research Center Technology Transfer Office. Link.
"FLC Far West Recognizes FlightHorizon as 2016 Outstanding Commercialization Success." Link. 
"NASA Armstrong Receives Two Outstanding Technology Development Awards." NASA Armstrong Flight Research Center Technology Transfer Office. Link.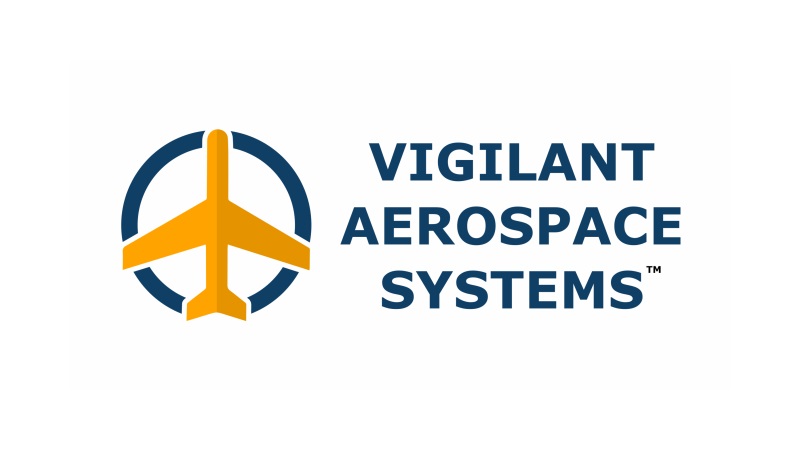 Vigilant Aerospace is the leading developer of detect-and-avoid and airspace management software for uncrewed aircraft systems (UAS or drones). The company's product, FlightHorizon, is based on two NASA patents and uses data from multiple sources to display a real-time picture of the air traffic around a UAS and to provide automatic avoidance maneuvers to prevent collisions. The software is designed to meet industry technical standards, to provide automatic safety and to allow UAS to safely fly beyond the sight of the pilot. The software has won multiple industry awards and the company has had contracts and users at NASA, the FAA, the U.S. Department of Defense and with a variety of drone development programs. Visit our website at 
www.VigilantAerospace.com