Drone Beyond-Line-of-Sight Demand Drives Growth Opportunity for Detect-and-Avoid Avionics
At the recent
Mindset and Methods of Open Innovation seminar
 on August 11, 2016, our CEO Mr. Kraettli Epperson, shared the origin story of Vigilant Aerospace Systems from a NASA developed technology to the detect -and-avoid avionics software 
FlightHorizon
. The one day workshop, sponsored by the
UAS Cluster Initiative
,  focused on how to build an open dialogue to invite innovative ideas and inspire co-creation and diversity in the unmanned aerial systems market. Epperson's presentation discussed the steps and processes undertaken by the founders of Vigilant Aerospace Systems to discover, research, and commercialize the NASA developed and patented software which has become the basis for our
FlightHorizon
avionics system. For those who were unable to attend the half-day seminar, here is a brief synopsis of the presentation.
The Problem: Increasing Unmanned Aircraft Traffic
Millions of unmanned aerial systems (UAS) are being added to our national airspace with no integration to Air Traffic Control (ATC) and no ability to detect-and-avoid other aircraft.
The Opportunity: Market Demand for Integration of UAS into National Airspace
According to market forecasts by the Federal Aviation Administration (FAA), the potential sales of commercial small UAS is expected to grow from 600,000 this year to 2.7 million by 2020 (
FAA Aerospace Forecast Fiscal Year 2016-2036
). That represents a 350% market increase in just a few years. The FAA Part 107 UAS rules, set to take effect on August 29, 2016, open up the opportunity for companies to be certified commercial UAS operators within visual-line-of-sight (VLOS). However, beyond-visual-line-of-sight (BVLOS) operations are in high demand for many companies, particularly those, like Amazon, who wish to integrate drone delivery systems into their business (check out this great article by USA Today discussing Amazon's drone delivery plans: 
Amazon Gets Patent for Pony Express-Like Delivery
). This growth in aircraft traffic creates an increasingly urgent demand for integration of unmanned systems into current aircraft monitoring and communication systems like Air Traffic Control (ATC).
Discovery of a Potentially Disruptive Product
In 2014, at the UAS Tech Forum in Stillwater, Oklahoma, we saw a presentation by Dr. Ricardo Arteaga from NASA's Armstrong Flight Research Center at Edwards, California. Dr. Arteaga's presentation showcased the, then patent-pending, avionics software system that he had developed and tested. After meeting with Dr. Arteaga, our founders decided to pursue licensing and commercialization of the software system. Dr. Arteaga's solution made logical sense, it was technically feasible, was well tested by NASA, had patent-protection, and used existing FAA and ATC infrastructures. Dr. Arteaga's software also presented the potential for market disruption because it could be the first, and one of very few, viable detect-and-avoid methods for unmanned aircraft.
Commercialization of Patented Software Developed by NASA
Initially, the software patent was still in the process of being reviewed and approved by the U.S. Patent and Trademark Office (USPTO). However, the patent was officially approved and published in its entirety by the USPTO on August 2, 2016.

See our patent announcement for more detail:
USPTO Publishes NASA Patent Licensed by Vigilant Aerospace for FlightHorizon Software.
Ongoing Collaboration with NASA
In addition to talking with researchers at NASA about how to use what we have licensed, we are also looking into new opportunities for collaboration. Since NASA has ongoing research programs relevant to the areas in which we are commercializing their technology, we are continuing to discuss new licensing opportunities and extensions to our existing license based on new research and development. We are also funding some of this ongoing research right now and will likely end up seeing new research papers come out on detect-and-avoid as a result of these efforts. Thanks to everyone who attended our workshop at the Open Innovations seminar. We look forward to sharing more Vigilant Aerospace news and information at upcoming events! Make sure to subscribe to our
SafeSky News monthly email
for regular company and industry news updates!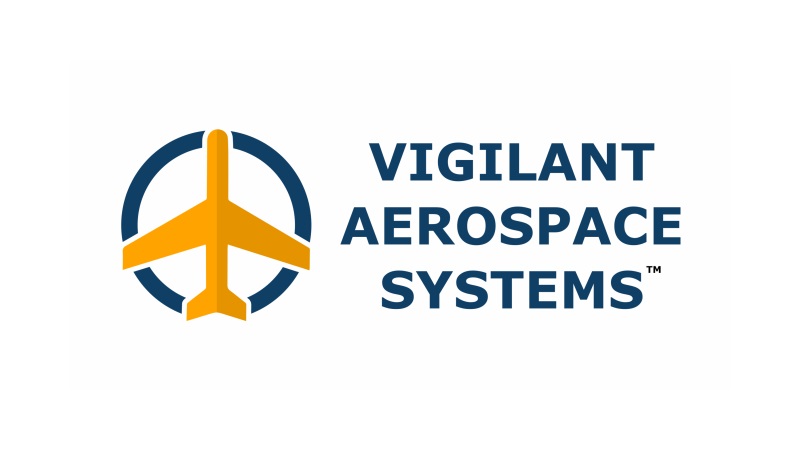 Vigilant Aerospace is the leading developer of detect-and-avoid and airspace management software for uncrewed aircraft systems (UAS or drones). The company's product, FlightHorizon, is based on two NASA patents and uses data from multiple sources to display a real-time picture of the air traffic around a UAS and to provide automatic avoidance maneuvers to prevent collisions. The software is designed to meet industry technical standards, to provide automatic safety and to allow UAS to safely fly beyond the sight of the pilot. The software has won multiple industry awards and the company has had contracts and users at NASA, the FAA, the U.S. Department of Defense and with a variety of drone development programs. Visit our website at 
www.VigilantAerospace.com