The latest report on drone sightings and near-misses with commercial manned aircraft in the U.K. have highlighted an increasing need for drones to be more visible to manned aircraft and to be able to detect-and-avoid other aircraft.
The U.K. Airprox Board (UKAB) collects reports of aircraft incidents and has released their latest aircraft incident report, which includes a steep increase year-to-year in close encounters between drones and manned aircraft.
One of the most recent incidents occurred last week at London Heathrow Airport when pilots reported a drone sighting at 10,000 feet AGL (approximately 3,000 meters) within 100 feet (30 meters) vertically and 656 feet (200 meters) horizontally of the piloted aircraft.
Two previous incident reports at Heathrow included two cases of Airbus A320 pilots spotting drones flying within 65 to 164 feet (20-50 meters) of their aircraft.
The UKAB reports have shown an increase each year in reported sightings and incidents between manned and unmanned aircraft in which pilots were forced to change course to avoid collisions. In 2016, there were 70 near-misses between objects identified as drones and manned aircraft, compared to 29 in 2015 and 6 in 2014.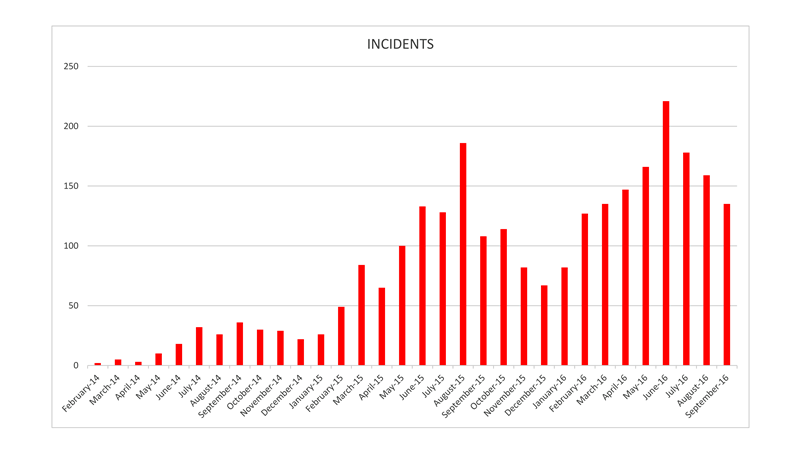 The increase in drone and manned aircraft near-misses in the U.K., China, U.S., and other countries within the last two years demonstrate a need for improved visibility of unmanned aircraft and to provide better detect-and-avoid solutions for drones to avoid incidents with manned aircraft.
Vigilant Aerospace provides the FlightHorizon product, which allows drone pilots to detect-and-avoid other aircraft. FlightHorizon was recently called the less complex and readily available solution for airspace conflict management in an article by respected industry analyst Colin Snow:
"There are other solutions for aircraft identification that don't involve certificates or a digitally enabled UTM system. For example, Vigilant Aerospace completed beyond line-of-sight flight testing of its new FlightHorizon collision avoidance system for drones at NASA Armstrong Flight Research Center in the Mojave Desert without a complex system."
Featured Image Credit: Created by Chevanon – Freepik.com