Vigilant Aerospace provided its FlightHorizon detect-and-avoid and airspace management system to enable beyond visual line-of-sight capabilities for a demonstration flight of Oklahoma State University's (OSU) specially modified medical supply delivery drone on April 16.
The system is designed to deliver medical supplies and testing kits for pandemic relief and other disaster response efforts using unmanned aircraft to speed delivery and reduce risk.
The FlightHorizon system provides air traffic monitoring and safety to allow drone flight beyond the visual line-of-sight of the pilot, which is required for FAA authorization. The flight was carried out by OSU's Unmanned Systems Research Institute.
"Our goal with this flight was to demonstrate the key elements of a safe beyond visual line-of-sight medical supply delivery drone system that is affordable, highly portable, complies with industry standards and is waiver-ready," said Kraettli L. Epperson, CEO of Vigilant Aerospace.
"To reach that goal, OSU has combined an efficient VTOL aircraft customized with a temperature-controlled payload and we provided our portable detect-and-avoid system with on board telemetry, transponder tracking and radar," said Epperson.
The aim of the flight was to demonstrate the ability to track the emergency delivery aircraft and all surrounding air traffic to maintain situational awareness and predict potential conflicts. Air traffic and the drone were tracked throughout the flight in real time using FlightHorizon.
The aircraft was a specially modified Nimbus VTOL V2 drone carrying a medical supply payload delivery container from MaxQ. The aircraft is designed to deliver items like virus testing kits, biological samples, blood and other items requiring temperature control.
This flight was conducted as part of the research and development project funded by the Oklahoma Center for the Advancement of Science and Technology's (OCAST) Oklahoma Applied Research Support program (OARS), which funds innovative projects in industries critical to Oklahoma's economy. Read more about this project and OCAST here.
Vigilant Aerospace is a technology startup that is developing aviation safety software to unlock the full economic impact of unmanned and autonomous aircraft in the US national airspace. The company has exclusively licensed a NASA patent and used the innovations to develop its FlightHorizon software.
FlightHorizon helps unmanned aircraft to automatically maintain safe distances from manned aircraft by accepting data from multiple sensors, tracking air traffic and providing drone pilots or autopilots with avoidance commands when a conflict is predicted. The company's product prototype is currently being used in multiple NASA and FAA R&D projects and the company has a research project with OSU to integrate radar. The system has been the subject of multiple research papers co-authored with NASA.
PBS OETA Channel 13 Oklahoma News Report feature on the flight:
Image Gallery:
About the OSU Unmanned Systems Research Institute
From the website:
Unmanned vehicles have become a revolutionary technology that is taking the world by storm. The OSU Unmanned Systems Research Institute (USRI) accesses expertise across Oklahoma State University allowing them to combine cutting edge product development with academic knowledge and resources to create unique solutions to critical problems. For more information on the OSU Unmanned Systems Research Institute, visit CEAT.okstate.edu/USRI.
About the OSU School of Mechanical and Aerospace Engineering
The Oklahoma State University School (OSU) of Mechanical and Aerospace Engineering (MAE) instructs and encourages students to reach full potential in technical expertise, innovative expression, intellectual curiosity, and collaborative design. MAE's mission is to prepare engineers that are competitive nation-wide and internationally for employment opportunities and who will become respected achievers within their discipline and prepared for a lifetime of continuing development. For more information on the OSU School of Mechanical and Aerospace Engineering, visit MAE.okstate.edu.
About MaxQ
From the website: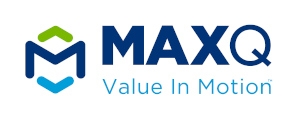 Our mission is to help our clients protect the safety of patients. Biologics and Biotech drugs must be maintained at specific temperatures to retain quality, maintain efficacy and prevent degradation. Our packaging systems meet strict requirements to help make sure your product is protected, maintaining the quality of temperature-sensitive products. The result is a safer product with almost zero risk of product loss during the shipping process, thereby leading to a cost and performance-optimized supply chain. MaxQ's revolutionary transport coolers can store blood and medicine in a lightweight, thermally insulated package that monitors the state of sensitive payloads. Drones with MaxQ technology could rapidly deliver medicine in a system that would be especially effective in hard-struck areasFor more information on MaxQ, visit www.packmaxq.com.
Read more about OSU drone research with MaxQ: "OSU drone research partnership aims to improve emergency responses"
About OCAST

The Oklahoma Center for the Advancement of Science and Technology (OCAST) was established in 1987 by the Oklahoma legislature for the purpose of growing and diversifying the state's economy through technology development, technology transfer and technology commercialization. OCAST's was founded with the purpose of expanding and diversifying Oklahoma's economy and providing new and higher quality jobs for Oklahomans by encouraging the development of new products. OCAST also is an active supporter of STEM education across Oklahoma's common education system and provides funding to support internships between local industries and higher education. For more information on OCAST, visit www.OK.gov/OCAST
About Vigilant Aerospace Systems
Vigilant Aerospace is the leading developer of detect-and-avoid and airspace management software for uncrewed aircraft systems (UAS or drones). The company's product, FlightHorizon, is based on two NASA patents and uses data from multiple sources to display a real-time picture of the air traffic around a UAS and to provide automatic avoidance maneuvers to prevent collisions. The software is designed to meet industry technical standards, to provide automatic safety and to allow UAS to safely fly beyond the sight of the pilot. The software has won multiple industry awards and the company has had contracts and users at NASA, the FAA, the U.S. Department of Defense and with a variety of drone development programs. Visit our website at www.VigilantAerospace.com
Media Coverage
"Vigilant Provides Detect-and-Avoid for Medical Drone Delivery"
DroneLife
April 30, 2020
"Detect-and-Avoid System Tested for Pandemic Response Drone Flights"
Unmanned Systems Technology
April 26, 2020
"The flight, which was carried out by OSU's Unmanned Systems Research Institute, demonstrated the ability of FlightHorizon to track the drone and all surrounding air traffic in real time in order to maintain situational awareness and predict potential conflicts. The flight was conducted as part of the research and development project funded by the Oklahoma Center for the Advancement of Science and Technology's (OCAST) Oklahoma Applied Research Support program (OARS), which funds innovative projects in industries critical to Oklahoma's economy." Read more.
"Vigilant Aerospace's Detect-And-Avoid System Used in Successful Pandemic Response Drone Test Flight"
Inside Unmanned Systems
April 27, 2020
"We know it can be done, the question is how do we design a system that can do it safely in the U.S. so everyone is comfortable with it. We're hoping to see these types of deliveries happening in the U.S. in the short term, but we also know we have to collect the data. We're doing flight tests now to advance the safety case and help provide the system needed for the FAA." Read more.
"Oklahoma BVLOS flight rests Vigilant detect-and-avoid capabilities"
Unmanned Airspace
April 23, 2020
"Vigilant Aerospace uses detect-and-avoid system for pandemic response drone test flight"
DroneXL.co
April 23, 2020
"Airspace Management is Next Challenge"
iHLS
April 29, 2020
"Senators praise aerospace industry pivot during pandemic"
Oklahoma Senate
May 1, 2020
"Aerospace is Oklahoma's second largest industry, and as such, it's tremendously important to us in terms of employment and economic development. But it's incredible how quickly these companies have applied their ability to innovate to help our state meet critical needs.[…]Vigilant Aerospace provided its FlightHorizon detect-and-avoid and airspace management system to enable beyond visual line-of-sight capabilities for a demonstration flight of OSU's specially modified medical supply delivery drone in April."
"Vigilant Aerospace's Technology Tested as Part of Medical Supply Delivery Drone"
Oklahoma Commerce
June 13, 2020
"Vigilant Aerospace is a technology startup developing aviation safety software to unlock the full economic impact of unmanned and autonomous aircraft in the US national airspace."
Oklahoma Educational Television Authority (OETA) Oklahoma News Report (ONR)
air dates/times [Video]:

Saturday, April 25, 2020, 5:00 PM, OETA World
Saturday, April 25, 2020, 6:00 PM, OETA-HD
Saturday, April 25, 2020, 8:00 PM, OETA World
Sunday, April 26, 2020, 2:00 PM, OETA-HD

View ONR video: https://videos.oeta.tv/video/april-24-2020-itofmg

"OSU, Oklahoma company testing software to help unmanned aircraft to fly their own lifesaving missions"
KFOR News
May 1, 2020

View KFOR News: KFOR.com

"OSU Researchers Test Potential Use Of Drones For Medical Response" [Video]
News on 6
April 23, 2020