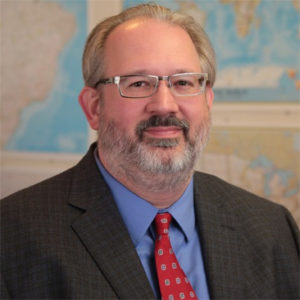 Vigilant Aerospace's CEO, Kraettli L. Epperson, will be making a presentation titled "New Models for Integration of UAS into the National Airspace" at the upcoming
UAS Summit & Expo 2018
being held on August 20 to 22 in Grand Forks, ND. The Summit is the unmanned aircraft industry's longest-running annual event and this year will mark the 12th annual Summit. The Vigilant Aerospace presentation will be on Tuesday, August 21 in Ballroom 5 as part of the "UAS Service Suppliers: The Models that Generate Real Revenue" session starting at 1:30 PM. "We are excited to be bringing innovative ideas to the industry about how to build a safe, effective and economical UAS program that can have operational impact without being cumbersome or complicated," said Epperson. "We focus on using FlightHorizon COMMANDER as a turnkey airspace management system that is modular, fully integrated to necessary sensors, easy to use, future-proof and delivered through a flat-fee annual subscription. Hopefully our presentation will bring clarity to the UAS program design and safety process, which is often presented as difficult and uncertain ." The company is also a Gold Sponsor of the event and will be hosting a special luncheon on Wednesday, August 22 from 12 to 1:30 PM in Ballrooms 1 – 4 during which the company will be showcasing its FlightHorizon product. Vigilant Aerospace will also be available to answer questions at booth 110 in the exhibit hall. The Vigilant Aerospace presentation will discuss how to design UAS programs, identify risks, develop risk mitigation strategies, integrate sensors and data feeds to monitor airspace and how to use systems and software, like FlightHorizon COMMANDER, to provide end-to-end airspace situational awareness, self-separation and even on-board detect-and-avoid.
New Models for Integration of UAS into the NAS: Airspace Management as a Service

Date: Tuesday, August 21, 2018 Time: 1:30 – 3:00 PM Session (presentation to begin at approx. 2:30 PM CT) This presentation is part of the "UAS Service Suppliers: The Models that Generate Real Revenue" session.
2018 UAS Summit & Expo conference details:
August 20-22, 2018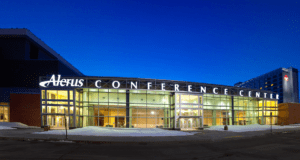 Alerus Center
1200 S 42nd St, Grand Forks, ND 58201
View Event Schedule
Get your ticket now
to join us at this event!
Connect with Vigilant Aerospace at UAS Summit & Expo 2018
Want to connect with Vigilant Aerospace at the 2018 UAS Summit & Expo? Use the 
Contact us
to let the company know that you are attending. Vigilant Aerospace is happy to schedule in-person meetings during the event to discuss how FlightHorizon might benefit your projects and flight operations.
Due to limited time for meetings, please contact us ASAP!
Find us at
Booth # 110
in the Expo hall!
About the UAS Summit & Expo

The UAS Summit & Expo is an annual event put on by
UAS Magazine
and hosted in Grand Forks, North Dakota.  The event "combine[s] the perspective of regional UAS personnel with the regulatory insight of national UAV entities all while offering attendees a glimpse into the commercial realities and major economic opportunities and possibilities present in the most exciting growth space in North America." 2018 will mark the 12th annual occurrence of the UAS Summit & Expo. For more information about the event, visit 
www.TheUASSummit.com
.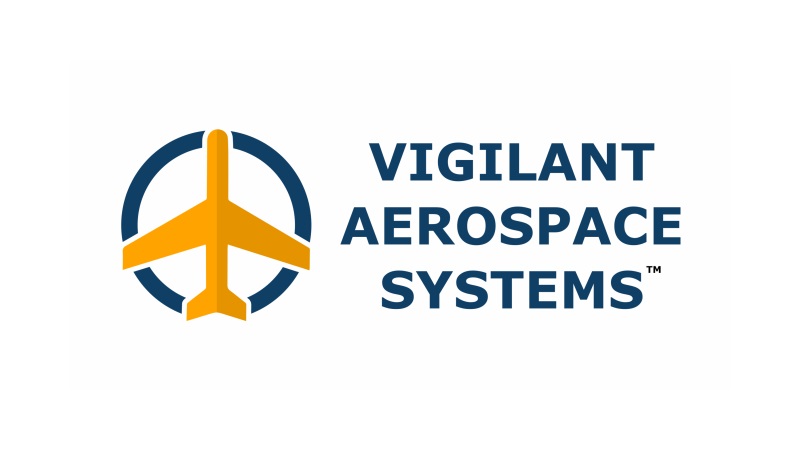 Vigilant Aerospace is the leading developer of detect-and-avoid and airspace management software for uncrewed aircraft systems (UAS or drones). The company's product, FlightHorizon, is based on two NASA patents and uses data from multiple sources to display a real-time picture of the air traffic around a UAS and to provide automatic avoidance maneuvers to prevent collisions. The software is designed to meet industry technical standards, to provide automatic safety and to allow UAS to safely fly beyond the sight of the pilot. The software has won multiple industry awards and the company has had contracts and users at NASA, the FAA, the U.S. Department of Defense and with a variety of drone development programs. Visit our website at 
www.VigilantAerospace.com