Vigilant Aerospace Systems' CEO Kraettli Epperson is making a presentation titled "
The Central Role of Flight Safety Systems and Airspace Management in Droneport Development
," at the upcoming Droneport Seminar on Monday, April 29. The Droneport Seminar is a special event co-located with the
2019 AUVSI XPONENTIAL
show in Chicago, Illinois. The Vigilant Aerospace presentation will focus on the safety and regulatory challenges with the strategies, processes and technical solutions available today to implement safe and compliant airspace management for your droneport. The full-day Droneport Seminar, presented by the
DronePort Network
and the
Unmanned Aerial Systems Cluster Initiative
, will be hosted at the Chicago McCormick Place convention center as a 2019 AUVSI XPONENTIAL (XPO) co-located event taking place on the first day of the XPO educational program. "We expect this seminar to be an important opportunity for those involved in UAS program development, whether public or private sector, to meet, compare notes, learn about the latest trends and developments, and begin to form industry consensus around the policies, technologies and economic strategies around this exciting, emerging market," said Epperson. The DronePort Seminar will feature presentations from UAS thought leaders including representatives from: Grand Sky, the first commercial UAS focused research and development park in the U.S.; USA Drone Port, an unmanned robotics research and development center located in eastern Kentucky; the UAS Cluster Initiative, an SBA funded regional innovation cluster focused on accelerating the growth of the unmanned aircraft system (UAS) industry by creating opportunities for networking, learning, and fostering connections between innovators, investors, and entrepreneurs; and Skyway36 Airpark, a technology innovation zone in Tulsa, Oklahoma focused on UAS research, development, and training.
DronePort Seminar: Unlocking the Potential in Your Community

a 2019 AUVIS Xponential co-located event Monday, April 29, 2019 9:30 AM – 5:00PM McCormick Place, Chicago, IL Room: S501 Session Details: Setting up a droneport or UAS program can be a complex process, especially when complying with standards and regulations, managing FAA authorizations and providing responsible airspace management. Flying drones near controlled airspace or beyond visual line-of-sight requires unmanned aircraft operators to be able to detect-and-avoid other aircraft and to maintain well-clear distances. This session will help you to understand and begin to address these safety and regulatory challenges with the strategies, processes and technical solutions available today to implement safe and compliant airspace management for your droneport. In addition, seizing the initiative to supply your users and tenants with ready solutions to these safety and regulatory challenges can immediately improve the competitiveness and economic impact of your droneport while enhancing the value of your program for your users and community. Registration for the seminar is separate from registration from XPO and includes an XPO Hall Pass (valued at $329). Registration fee: $349. Pre-registration is required. View more information and register now.
Vigilant Aerospace Systems is a founding member of the DronePort Network and sponsor of the UAS Cluster Initiative.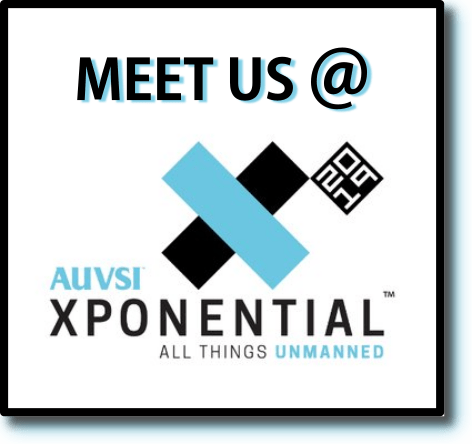 Join us
the day before AUVSI Xponential 2019 begins for this great networking and learning opportunity!
Contact us
to schedule a meeting at the 2019 XPONENTIAL unmanned aircraft systems tradeshow, hosted by AUVSI at the McCormick Place convention center in Chicago, IL on April 30 – May 2, 2019.
About the Seminar: "DronePort Seminar: Unlocking the Potential in Your Community"
Discover how Droneports are creating an epicenter for region UAS activities and providing companies the airspace to fly drones safely. Learn from industry leaders and visionary communities about how Droneports are already serving as nodes for testing, training and commercial drone operations by obtaining permissions for flight, and providing facilities for housing and maintenance, fueling, piloting of fleets and more. This seminar is for anyone interested in developing a Droneport in their community. As the industry develops, new business opportunities are focusing their efforts around Droneports as entrepreneurs take on these new markets. Companies needing to operate fleets of drones in a region can benefit by having a facility to handle these logistical needs. The DronePort Network, working in concert with the Unmanned Aerial Systems Cluster Initiative (UASCI), funded through a contract with the U.S. Small Business Administration, brings together communities and thought leaders interested in unlocking the potential to prosper and create jobs in the emerging UAS industry.
Separate registration required. Registration fee: $349, includes XPO Hall Pass (valued at $329). Pre-registration is required.
About the DronePort Network
From the website: The DronePort Network is a development organization focused on bringing communities, thought leaders, and companies together to unlock economic prosperity and create jobs in the emerging Unmanned Aircraft Systems (UAS) industry. Membership is open to economic development organizations, airports, developers, companies, investors, academic institutions, nonprofit and government agencies interested in shaping the future of droneport development by collaborating and being an active contributor in the DronePort Network. For more information on the DronePort Network, visit 
www.DronePorts.com
.
About the UAS Cluster Initiative
From the website:
The Unmanned Aerial Systems Cluster Initiative of Oklahoma and South Kansas (UASCI), funded through a contract with the U.S. Small Business Administration, will accelerate the growth of the Unmanned Aerial System industry in the U.S. by enabling established companies and emerging entrepreneurs in Oklahoma and South Kansas to connect, work together, and gain access to national technology, global capital, advanced business models and global markets. 
https://UAScluster.com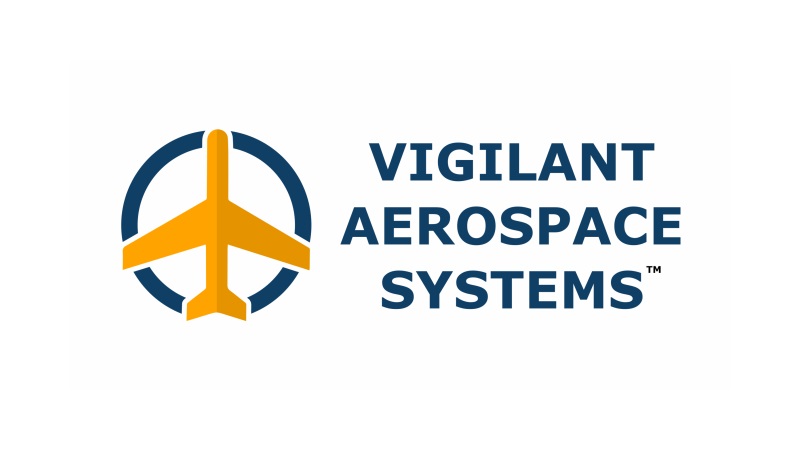 Vigilant Aerospace is the leading developer of detect-and-avoid and airspace management software for uncrewed aircraft systems (UAS or drones). The company's product, FlightHorizon, is based on two NASA patents and uses data from multiple sources to display a real-time picture of the air traffic around a UAS and to provide automatic avoidance maneuvers to prevent collisions. The software is designed to meet industry technical standards, to provide automatic safety and to allow UAS to safely fly beyond the sight of the pilot. The software has won multiple industry awards and the company has had contracts and users at NASA, the FAA, the U.S. Department of Defense and with a variety of drone development programs. Visit our website at 
www.VigilantAerospace.com