Vigilant Aerospace Systems will be participating in the upcoming
AUVSI Startup Connection
, a one day event on Monday, July 18, 2016 for investors, startups, entrepreneurs, OEMs, & vendors. We will have a table and Vigilant Aerospace CEO Kraettli L. Epperson will be providing live demonstrations of our new avionics software platform, FlightHorizon™.
FlightHorizon is a complete avionics software suite providing synthetic cockpit views, detect-and-avoid functions and other flight information for both manned and unmanned aircraft using a variety of sensors, including ADS-B In. The system is based on an exclusively licensed NASA patent and prototype which has undergone extensive flight testing.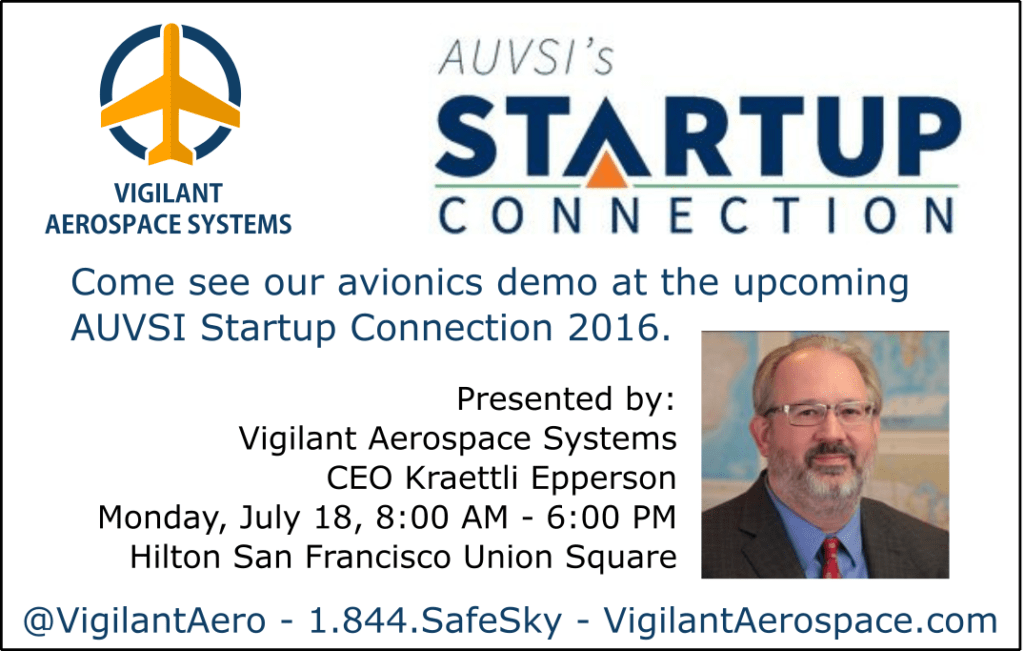 Event Details
Date: Monday, July 18, 2016 Time: 8:00 AM – 6:00 PM Location: Hilton San Francisco Union Square, 333 O'Farrell Street, San Francisco, CA 94102
About AUVSI Startup Connection
The 
AUVSI's Startup Connection – Accelerating Robotic Innovation
event is focused on the innovation happening at the cutting edge of unmanned systems and robotics. 
AUVSI
is the world's largest nonprofit organization devoted exclusively to advancing the unmanned systems and robotics community. AUVSI serves more than 7,500 members from government organizations, industry and academia.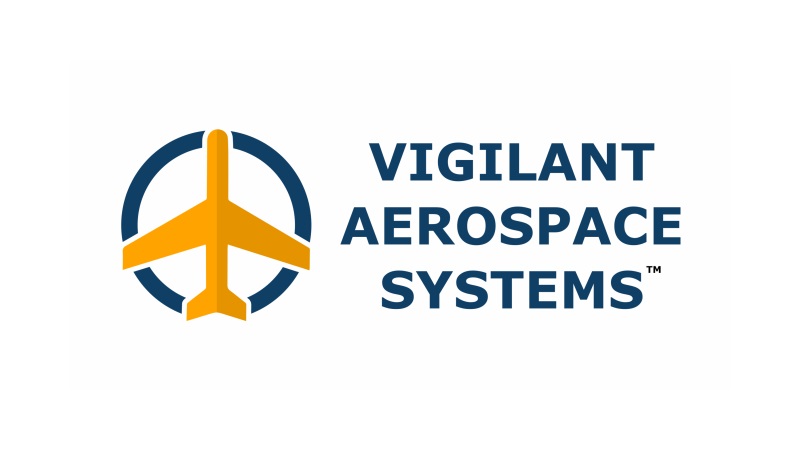 Vigilant Aerospace is the leading developer of detect-and-avoid and airspace management software for uncrewed aircraft systems (UAS or drones). The company's product, FlightHorizon, is based on two NASA patents and uses data from multiple sources to display a real-time picture of the air traffic around a UAS and to provide automatic avoidance maneuvers to prevent collisions. The software is designed to meet industry technical standards, to provide automatic safety and to allow UAS to safely fly beyond the sight of the pilot. The software has won multiple industry awards and the company has had contracts and users at NASA, the FAA, the U.S. Department of Defense and with a variety of drone development programs. Visit our website at 
www.VigilantAerospace.com