Vigilant Aerospace was recently featured in a Crunchbase News article "
How Tech Helped Kick Ass During Hurricane Harvey
" by Mary Ann Azevedo about how technology, including drones, was used to help in response efforts after Hurricane Harvey impacted the Houston and Texas Gulf Coast region. Azevedo, the author and a Texas resident, described the purpose of her article:
I couldn't help but observe how the use of technology played a huge role in rescue and recovery efforts. I heard story after story of people using social media, open data, creative software development, drones, and a slew of different apps to help find shelter, navigate through the heavy rains and flooded roads, and simply let people know they needed help. This wasn't possible in hurricanes past, and it's possible that contributed to the lower death toll compared to other storms. To highlight the extreme ingenuity of both our fellow humans, and what tech can do in times of crisis, I set about compiling unique ways technology came into play during Hurricane Harvey
Drones Provide Critical Disaster Response Data
The article reports on five categories of technology that have played a role in both preparation for storms and in post-hurricane relief efforts, including Websites and Textbots, Drones, Apps, Open Data, and Social Media. From the section on the use of drones:
Oklahoma City-based Vigilant Aerospace is a tech startup that has exclusively licensed NASA's situational awareness and detect-and-avoid system for unmanned aircraft. Using the NASA technology, the startup developed a product called FlightHorizon. The system tracks a pilot's drone and provides alerts, warnings, and avoidance commands to prevent collisions with other aircraft. Last week, members of the Vigilant Aerospace team traveled to Houston to bring its system to a group of unmanned aircraft pilots. To aid the relief efforts, the company assisted in documenting the damage caused by Harvey.
CEO, Kraettli Epperson commented on the role that drones are playing in the hurricane relief and response efforts:
"We attached a transponder to their primary drone and trained them to use the system to monitor their drone and the surrounding airspace," wrote Kraettli Epperson, CEO of Vigilant Aerospace, via email. "We believe that drones can and should play a critical role in disaster response because they provide immediate access to better data, mapping, and situational awareness in a way that is safer, faster, and less costly than other methods of assessment, including the use of manned aircraft."
Read the full article:
"How Tech Helped Kick Ass During Hurricane Harvey"
Featured Illustration Credit
: Crunchbase / Li-Anne Dias
About Crunchbase

Crunchbase is the leading destination for millions of users to discover industry trends, investments, and news about global companies—from startups to the Fortune 1000. Crunchbase was founded to be the master record of data on the world's most innovative companies. We built a unique and scalable approach to data collection leveraging a strong community of contributors, the largest venture partner network, and in-house data teams armed with powerful machine learning. For more Crunchbase News, visit  
https://news.crunchbase.com
. For more information on Crunchbase, visit 
https://about.crunchbase.com/about-us
.
About Vigilant Aerospace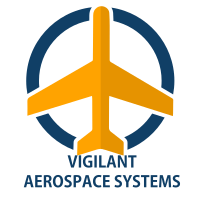 Vigilant Aerospace Systems, Inc. is a provider of industry-leading airspace management and safety systems for both manned and unmanned aircraft. The company's software platform,
FlightHorizon™
, is based on an exclusively licensed NASA patent and provides situational awareness, synthetic cockpit views, commands to maintain well-clear distances, and other flight information to enable integration of commercial drones into the national airspace. For more information, visit
www.VigilantAerospace.com
.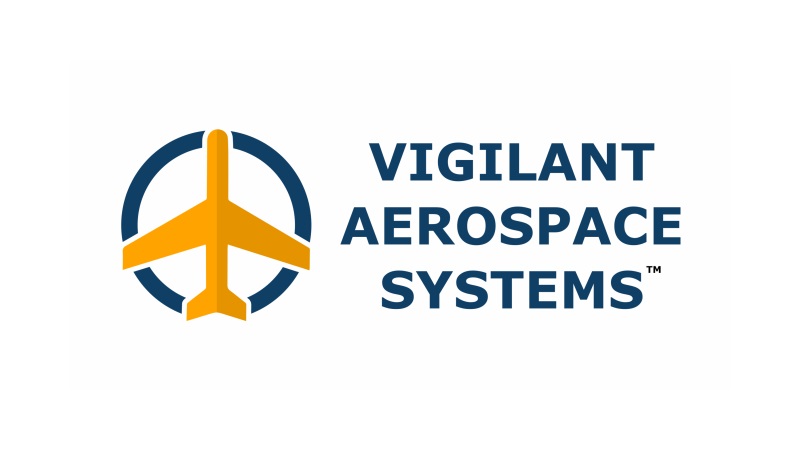 Vigilant Aerospace is the leading developer of detect-and-avoid and airspace management software for uncrewed aircraft systems (UAS or drones). The company's product, FlightHorizon, is based on two NASA patents and uses data from multiple sources to display a real-time picture of the air traffic around a UAS and to provide automatic avoidance maneuvers to prevent collisions. The software is designed to meet industry technical standards, to provide automatic safety and to allow UAS to safely fly beyond the sight of the pilot. The software has won multiple industry awards and the company has had contracts and users at NASA, the FAA, the U.S. Department of Defense and with a variety of drone development programs. Visit our website at 
www.VigilantAerospace.com