Vigilant Aerospace Systems has participated as a co-author on a research paper from Oklahoma State University's Unmanned Systems Research Institute (USRI) titled "Testing and Evaluation of UTM Systems in a BVLOS Environment."
The paper has been accepted for publication by the American Institute of Aeronautics and Astronautics (AIAA) and will be presented at the upcoming 2020 AIAA AVIATION Forum on June 17, 2020, which is an online event this year.
The new research paper focuses on the use of ground-based radar and other sensors in the development of an effective detect-and-avoid and airspace management system to support the safe integration of unmanned aircraft into the US national airspace. The paper places particular emphasis on the development of effective unmanned traffic management (UTM) systems for beyond visual line-of-sight (BVLOS) flight of unmanned aircraft.
The paper was written based on a research and development project with Oklahoma State University (OSU) funded by the Oklahoma Center for the Advancement of Science and Technology (OCAST).
The paper was co-authored by Taylor Mitchell, Research Engineer; Marc Hartman, UAS Operations Coordinator; Dane Johnson, Research Engineer; Rakshit Allamraji, Reseach Engineer; Jamey D. Jacob, Professor and Institute Director, all from the Unmanned Systems Research Institute at Oklahoma State University; and Kraettli L. Epperson, CEO, Vigilant Aerospace Systems of Oklahoma City.
Paper Abstract:
Unmanned Traffic Management (UTM) systems of the future will require networks of systems both on the ground and onboard the Unmanned Aircraft System (UAS) to ensure safe aircraft separation and routing. To that goal, Oklahoma State University has partnered with Vigilant Aerospace Systems to operate a flight corridor to test these systems and work towards beyond visual line-of-sight (BVLOS) operations which can serve as a foundation for future UTM networks. Flights will be conducted between two airfields 13 miles apart in a rural airspace established under FAA Certificate of Authorizations (COAs) and Part 107 exemptions. Vigilant's FlightHorizon software is to be utilized to provide aircraft traffic situational awareness and deconfliction routing using inputs from ADS-B, UAS telemetry, and radar systems installed at the airfields. Operations have already been tested using mobile observers for long-range flights to test the aircraft platforms, communications, and management software. This will soon transition to BVLOS testing utilizing the aforementioned technologies to satisfy FAA requirements for sense-and-avoid and then determine which of these technologies could help provide a minimum viable system for Unmanned Traffic Management.
Presentation Details:
2020 AIAA AVIATION Forum

June 15-19, 2020

Testing and Evaluation of UTM Systems in a BVLOS Environment

Technical Paper Presentation

June 17, 2020

Session: ATOMS-09, UAS Path Planning: Individual, Swarm, and BVLOS

Session Time: 10:30 – 11:30 AM

About the technical paper presentations:
The 2020 AIAA AVIATION Forum will be held as a virtual conference in an online-only format, June 15-19, 2020. AIAA is the premiere place for aerospace industry's conferences and events featuring presentation of research results and conferring about cutting-edge developments from engineering and science to management and policy. Technical presentations will be presented virtually with Q&A with paper authors available to participants.

View event details: 2020 AIAA Aviation Forum
The 2020 AIAA AVIATION forum will feature keynote presentations from NASA Administrator Jim Bridenstine, Airbus CTO Grazia Vittadini, and more aviation industry leaders.
About the AIAA AVIATON Forum

The AIAA AVIATION Forum was started in 2010 to bring the aviation industry together to address challenges and future direction of the industry with the objective of developing the premier forum for presentation of both recent progress on aircraft design, air traffic management and operations, and aviation technologies as well as policy, planning, and market issues affecting the future direction of the global aviation industry. The annual forum event provides a venue for interaction between researchers, system developers, product support personnel, managers, and business developers from throughout industry, government, and academia. For more information, visit www.AIAA.org/aviation.
About AIAA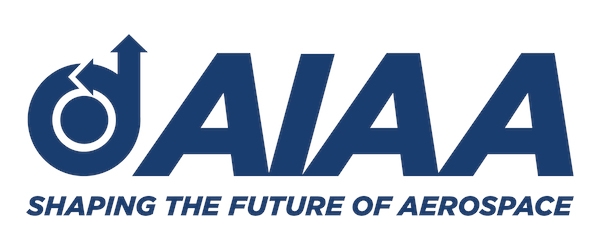 The American Institute of Aeronautics and Astronautics (AIAA) is the largest aerospace professional society in the world, serving a diverse range of more than 35,000 individual members from 80 countries, and 100 corporate members. AIAA was created in 1963 by the merger of the two great aerospace societies of the day, the American Rocket Society (founded in 1930 as the American Interplanetary Society), and the Institute of the Aerospace Sciences (established in 1933 as the Institute of the Aeronautical Sciences). The AIAA credo is "In Search of the Next Impossible Thing." For more information, visit www.AIAA.org.
Featured image credit: OSU/Jamey Jacob