Vigilant Aerospace CEO Kraettli Epperson will be presenting "Safer UAS Flights With NASA Tech" at the upcoming UAS Summit & Expo 2017 on Wednesday, August 23, 3:30 PM. The event is the 11th annual UAS Summit and Expo and one of the most established and respected events in the unmanned industry. The event takes place annually in Grand Forks, North Dakota. The presentation will cover the basic framework and rules around UAS flight safety, performance-based requirements for beyond visual line-of-sight flight authorization in the national airspace, and introduce FlightHorizon, the airspace management and detect-and-avoid system based on NASA's patent and prototype for unmanned aircraft.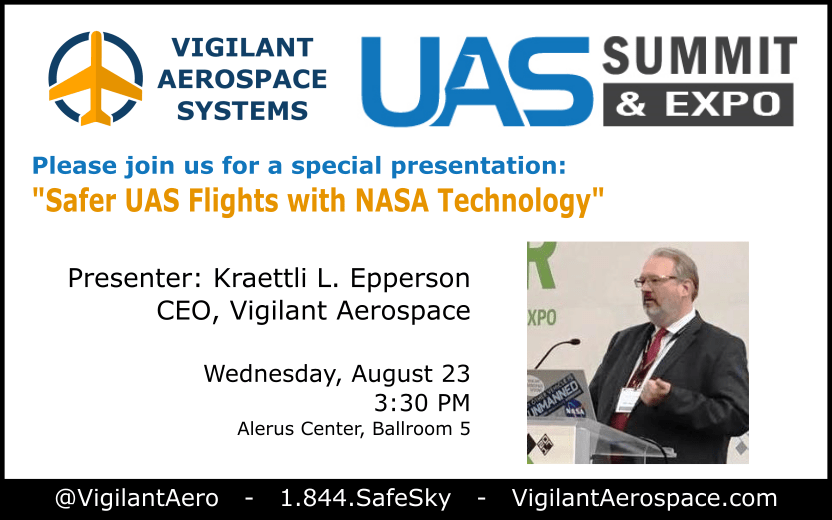 Panel Session Details:
"Safer UAS Flights With NASA Tech"

Wednesday, August 23, 2017 3:30 PM Alerus Center, Ballroom 5 Check out the full UAS Summit & Expo agenda here.
Don't miss this great talk as well as other discussions and presentations from industry experts!
2017 UAS Summit & Expo – Event Details:

August 21-23, 2017
Alerus Center
1200 S 42nd St, Grand Forks, ND 58201
Register for the event now!
From the website: The 11th annual UAS Summit and Expo—set in Grand Forks, North Dakota, will combine the perspective of regional UAS personnel with the regulatory insight of national UAV entities all while offering attendees a glimpse into the commercial realities and major economic opportunities and possibilities present in the most exciting growth space in North America. The event is focused on technical presentations and special events designed to describe the latest technology offerings, software packages, business models and regulatory updates on the UAS industry. For more information, visit 
www.theUASsummit.com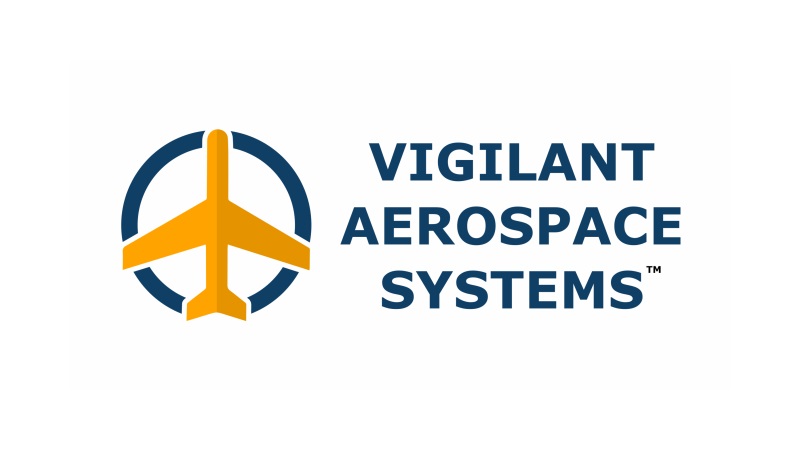 Vigilant Aerospace is the leading developer of detect-and-avoid and airspace management software for uncrewed aircraft systems (UAS or drones). The company's product, FlightHorizon, is based on two NASA patents and uses data from multiple sources to display a real-time picture of the air traffic around a UAS and to provide automatic avoidance maneuvers to prevent collisions. The software is designed to meet industry technical standards, to provide automatic safety and to allow UAS to safely fly beyond the sight of the pilot. The software has won multiple industry awards and the company has had contracts and users at NASA, the FAA, the U.S. Department of Defense and with a variety of drone development programs. Visit our website at 
www.VigilantAerospace.com