Vigilant Aerospace is pleased to announce that we have obtained a Commodity Jurisdiction (CJ) determination from the US Department of State for our FlightHorizon GCS product. This new determination, CJ 0370-18, allows the export of
FlightHorizon GCS
without the need for a specific export license in almost all cases. This determination classifies the product as having an Export Control Classification Number (ECCN) of 7D994, which means it is not regulated as a "defense article" under
ITAR
 and that, except in a very few specific cases, can be exported on a No License Required (NLR) basis. (Read more
here
.) "We obtained this Commodity Jurisdiction determination because we have received strong international interest in this product and are happy to announce that we will commence export of our product immediately," said Kraettli L. Epperson, the company's CEO. View the full Commodity Jurisdiction Determinations list here:
U.S. Department of State-Directorate of Defense Trade Controls – CJ Final Determinations
Vigilant Aerospace Systems Commodity Jurisdiction Determination details: Final Determination: CCL ECCN 7D994 Final Determination Date: 2018-10-26 Manufacturer: Vigilant Aerospace Systems, Inc. Model Name: FlightHorizon, Model 1.0

About FlightHorizon GCS
FlightHorizon GCS is an airspace situational awareness and detect-and-avoid system to allow unmanned aircraft pilots to detect, track, predict and avoid other aircraft. The software sends commands to maintain well-clear distances to the unmanned aircraft pilot to avoid conflicts quickly and efficiently. For more information, visit our
FlightHorizon GCS product page
.
The Nature of a Commodity Jurisdiction Determination
A Commodity Jurisdiction determination is a definitive ruling from the US government as to whether a particular product is subject to particular US arms export control laws.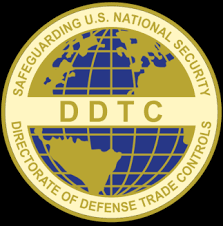 After a process of application and review, a company is provided a ruling by the
Directorate of Defense Trade Controls (DDTC)
within the US State Department. "A Commodity Jurisdiction is useful for companies like ours that develop and sell complex, technical products for industries like aerospace that involve autonomous systems and sensor integration. By obtaining a Commodity Jurisdiction determination, we can be sure as to which rules apply to our products for export," said Epperson. The DDTC explains a commodity jurisdiction determination as a request to determine whether a product falls under particular export controls:
"The purpose of a commodity jurisdiction (CJ) request is to determine whether an item or service is covered by the U.S. Munitions List (USML) and therefore subject to export controls administered by the U.S. Department of State pursuant to the Arms Export Control Act and the International Traffic in Arms Regulations (ITAR). If after reviewing the USML and other relevant parts of the ITAR, in particular ITAR §120.3, §120.4, and §121.1(b), you are unsure of the export jurisdiction of an item or service, you should request a CJ determination" ("Commodity Jurisdictions (CJs)" US Directorate of Defense Trade Controls).
How a CJ Determination Helps FlightHorizon Customers
A CJ determination helps to provide certainty to Vigilant Aerospace Systems and to potential FlightHorizon customers as to the export status and control laws that apply to FlightHorizon GCS. By providing this certainty, international sales of the product can proceed in most cases without additional regulatory burden.
Next Steps for Export
Non-US companies interested in discussing the use of FlightHorizon GCS for unmanned aircraft operations and projects, should 
contact Vigilant Aerospace
.
Media Coverage: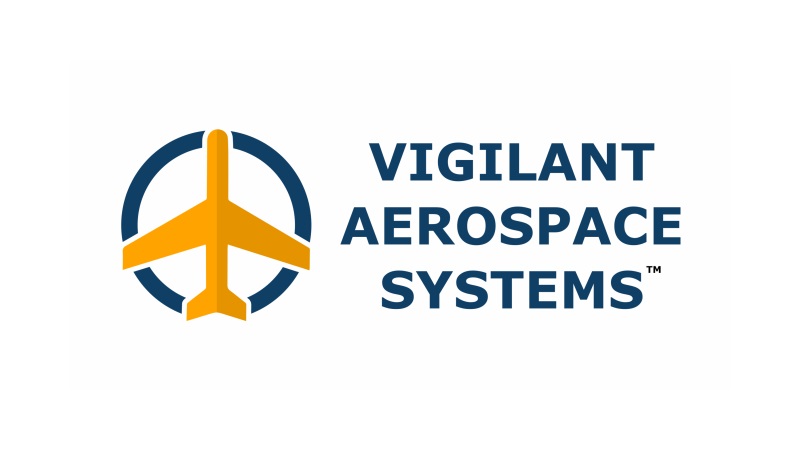 Vigilant Aerospace is the leading developer of detect-and-avoid and airspace management software for uncrewed aircraft systems (UAS or drones). The company's product, FlightHorizon, is based on two NASA patents and uses data from multiple sources to display a real-time picture of the air traffic around a UAS and to provide automatic avoidance maneuvers to prevent collisions. The software is designed to meet industry technical standards, to provide automatic safety and to allow UAS to safely fly beyond the sight of the pilot. The software has won multiple industry awards and the company has had contracts and users at NASA, the FAA, the U.S. Department of Defense and with a variety of drone development programs. Visit our website at 
www.VigilantAerospace.com