Business Insider has released the latest "Drone for the Enterprise" report featuring information and analysis on "how various industries are leveraging drones to increase efficiency and cut costs." The report focuses on five industries that are seeing the some of the largest adoption and economic impact from the integration of drones into commercial operations, including: agriculture, constructions and mining, insurance, media and telecommunications, and the public/civil sector. Consumer and business interest in utilizing drones for inspection and delivery of goods continues to increase as the unmanned aircraft technology improves and regulations and operational standards are formalized by regulators. In the U.S. alone, 47% of consumers polled indicated interest in same-day deliveries via drone with a 72% affirmative interest rate among millennials aged 18-24.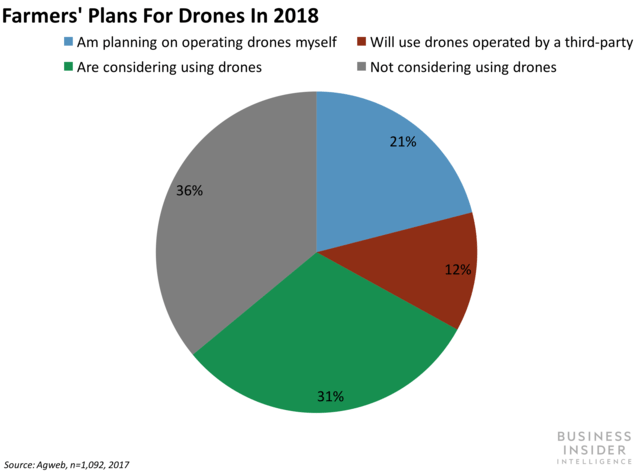 Additionally, the adoption of drones in agriculture is strong with one-third of farmers polled indicating that they plan to use at least one drone on their farm in 2018. U.S. regulations and safety standards are currently a barrier to full adoption of drone delivery services and, in most cases, allowance of drones to operate beyond visual line-of-sight. Programs like NASA's UTM, the FAA's UAS Integration Pilot Program, and LAANC are all focused on building test beds for developing safety and operating protocols to allow the growth of the commercial drone industry. Outside of the U.S., other countries are allowing selected commercial testing of drone delivery services through companies like Ele.me (an Alibaba-owned meal delivery service), which has received approval from the Chinese government to begin using drones for food delivery around the suburbs of Shanghai. The drone deliveries are expected to cut down on pollution and  operating costs. In Germany, "Deutsche Bank expects delivery automation to be the greatest cost-reduction opportunity for e-commerce giant Amazon, lowering the cost of last-mile shipping by 80%." According to Business Insider, the three largest markets for with potential for major growth and integration of unmanned aircraft are the U.S., Europe, and China. Overall, Business insider estimates that global shipments of commercial drones will "increase at a 66.8% compound annual growth rate (CAGR) between 2017 and 2023 to reach 2.4 million."
About Business Insider and the "Drones for the Enteprise" Report:
From the website:
"Drones for the Enterprise" is a report produced by Business Insider Intelligence, a research service from Business Insider. Business Insider Intelligence brings you and your team business intelligence for the digital age. Our research is fast and nimble, reflecting the speed of change in today's business. We give you actionable insights that enable smarter and better-informed decision-making. In this report, Business Insider Intelligence details how unmanned aircraft are disrupting a slew of different industries, including agriculture, construction and mining, insurance, media and telecommunications, and the public sector. We also size the market for global enterprise drone shipments, and pinpoint the features that make drones useful tools within different industries. Lastly, we make predictions for how drone use in these industries will evolve over the next five to 10 years and to what extent their impact will be magnified over this period. For more information, visit
www.BusinessInsider.com.
Resources: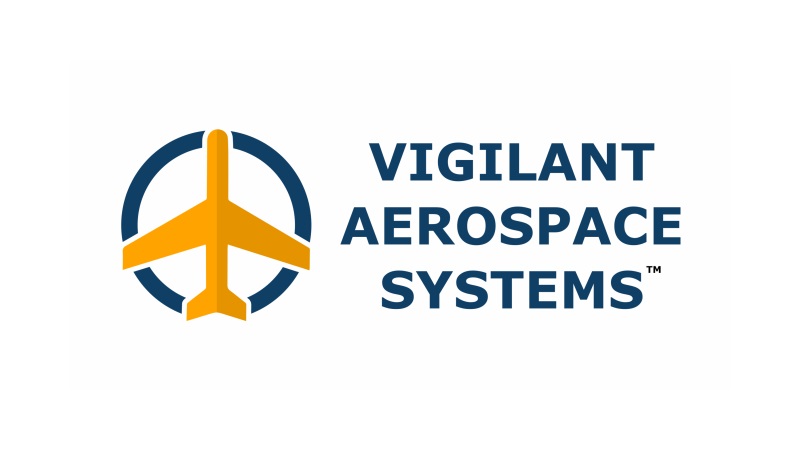 Vigilant Aerospace is the leading developer of detect-and-avoid and airspace management software for uncrewed aircraft systems (UAS or drones). The company's product, FlightHorizon, is based on two NASA patents and uses data from multiple sources to display a real-time picture of the air traffic around a UAS and to provide automatic avoidance maneuvers to prevent collisions. The software is designed to meet industry technical standards, to provide automatic safety and to allow UAS to safely fly beyond the sight of the pilot. The software has won multiple industry awards and the company has had contracts and users at NASA, the FAA, the U.S. Department of Defense and with a variety of drone development programs. Visit our website at 
www.VigilantAerospace.com