FlightHorizon COMMANDER has been selected by the Commercial Supersonic Technology (CST) 2018-2019 development program at NASA Armstrong Flight Research Center to provide airspace situational awareness and detailed flight logging of research flights.
FlightHorizon COMMANDER and FlightHorizon GCS Working Together for Wider Data Collection, Safety
NASA has opted for a multi-station configuration with a FlightHorizon COMMANDER server and multiple FlightHorizon GCS workstations. The FlightHorizon COMMANDER server is typically used as an overall airspace situational awareness, command station and centralized logging server at a command and control station.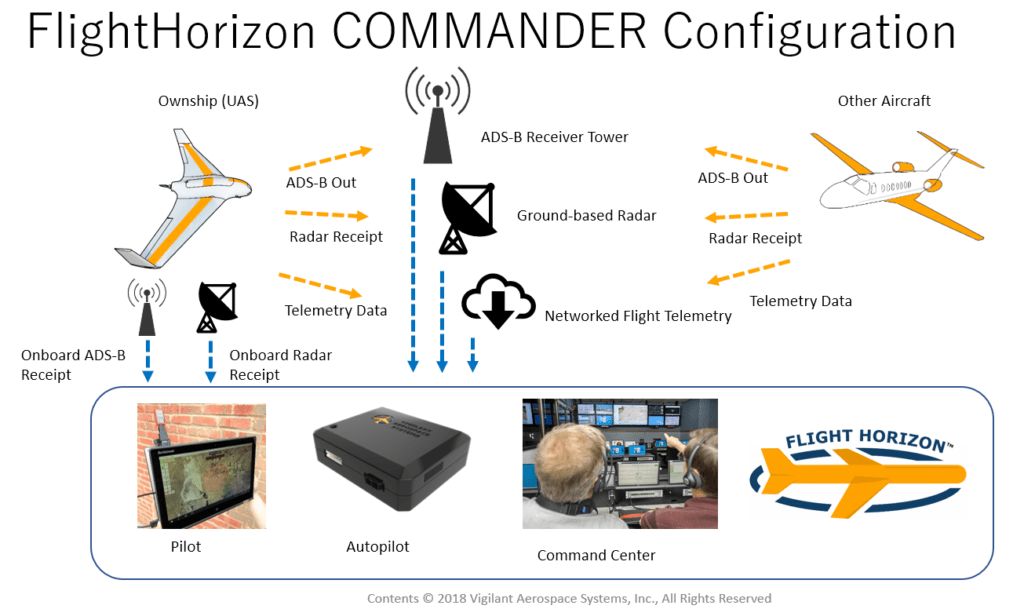 FlightHorizon COMMANDER server installations will typically have their own dual-band ADS-B receivers, and may have a connection to any available networked data source, like an Unmanned Traffic Management (UTM) system, and access to any available radar feeds, acoustic detectors or other sensors.
The FlightHorizon GCS or FlightHorizon PILOT units are typically configured as remote data collection, detect-and-avoid and airspace safety stations and can act as stand-alone flight safety systems. In this case, they would monitor aircraft participating in supersonic research flights.
A remote FlightHorizon GCS workstation is typically configured to collect ADS-B signals, perform airspace logging and provide aircraft alerts, warnings and detect-and-avoid advisories to local research and operations personnel, creating a federated, multi-layer safety system for the flight campaign.
In a project like this one, the system would typically be deployed over a multi-mile configuration, with workstation installs and the central server acting as a federated airspace management system, exchanging real-time data via encrypted IP links on a mix of physical network layers.
This is not the first time Vigilant Aerospace's FlightHorizon system has used as a situational awareness and aircraft tracking system in NASA supersonic flight research. In 2017, FlightHorizon was used as part of the SonicBAT program at NASA Armstrong and also for test flights off the coast of Florida, originating from NASA Kennedy Space Center. The tests were focused on researching low altitude turbulence as a result of sonic booms. Read about the SonicBAT flights here.
Vigilant Aerospace is delighted to be supporting this program and has already made upgrades to the FlightHorizon system to support NASA's research goals.
About the NASA Commercial Supersonic Technology Program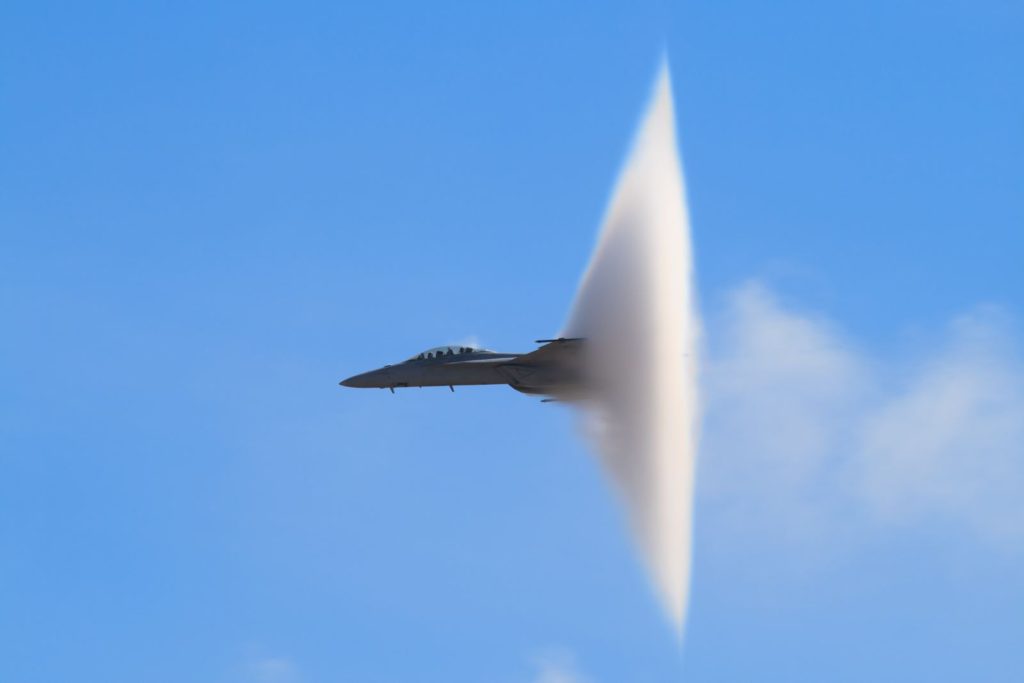 The NASA Commercial Supersonic Technology (CST) program seeks to overcome major challenges in the widespread adoption of supersonic aircraft for transportation and other purposes in the US.
From the NASA CST website: "Supersonic vehicle research addresses the development of tools, technologies, and knowledge to help eliminate today's technical barriers to practical commercial supersonic flight: sonic boom, fuel efficiency, airport community noise, high-altitude emissions, structural weight and flexibility, airspace operations, and the ability to design future vehicles in an integrated, multidisciplinary manner. The Commercial Supersonic Technology (CST) Project focuses on sonic boom reduction methods and approaches. The project's scope includes design tools for vehicles with low sonic boom, and defines the necessary approaches and techniques for objectively assessing the levels of sonic boom acceptable to communities living in the vicinity of future commercial supersonic flight paths. Knowledge and data from this work will inform the efforts of both national and international regulatory organizations in the development of design standards for future supersonic commercial aircraft."
Learn more about the NASA CST Program here and download a project briefing sheet here [PDF].
Photo Credit: NASA/Lockheed Martin