Oklahoma State University's (OSU) research team, including Vigilant Aerospace, was selected by NASA for a new project to use real-time weather forecasting to improve flight safety for unmanned aircraft. The four-year research project will use Vigilant Aerospace's FlightHorizon software to map and display weather hazards for drone pilots and provide avoidance advisories. The research project will focus on "ways to improve real-time weather forecasting of low-level winds and turbulence in both rural and urban environments with an eye to improving safety for Unmanned Aircraft Systems flying in AAM [Advanced Air Mobility] operations" (
"NASA Looks to University Teams to Advance Aviation Technology,"
NASA.gov). The project provides $5.2 million in funding and the research team includes team lead Oklahoma State University in Stillwater; the University of Oklahoma in Norman; the University of Nebraska Lincoln; the University of Kentucky in Lexington; Virginia Tech University in Blacksburg, Virginia; the National Center for Atmospheric Research in Boulder, Colorado; Vigilant Aerospace Systems Inc. in Oklahoma City; and the Choctaw Nation of Oklahoma. The project will include research into real-time weather forecasting to improve the safety of low altitude aircraft operations and the integration of real-time observations from autonomous systems with weather prediction and flight management and safety systems. The goal of the project is to provide manned and unmanned aircraft with improved situational awareness to enhance safety and efficiency, particularly for unmanned traffic management (UTM), urban air mobility (UAM), and airport operations. This announcement is the third round of funding for this program with five teams selected in 2017, three teams selected in 2019, and now a third funding round for a total of $32.8 million in funding for the latest five teams in 2020 to conduct research for the next four years. Read the full NASA announcement:
"NASA Looks to University Teams to Advance Aviation Technology."
NASA; April 10, 2020.
About the NASA University Leadership Initiative
The NASA University Leadership Initiative (ULI) was created to facilitate a new type of interaction between NASA Aeronautics Research Mission Directorate (ARMD) and the U.S. university community, where American universities take the lead, build their own teams, and set their own research paths. The initiative seeks new, innovative ideas that can support the NASA ARMD portfolio and the U.S. aviation community.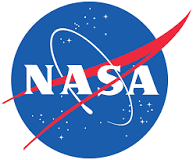 "Each of these teams is working on important problems that definitely will help break down barriers in ways that will benefit the U.S. aviation industry," said John Cavolowsky, director of NASA's Transformative Aeronautics Concepts Program in Washington, D.C. The objective of the NASA ULI research program is to address the NASA ARMD "vision for aeronautical research aimed at the next 25 years and beyond, which includes a broad range of technologies to meet future needs of the aviation community, the nation, and the world for safe, efficient, flexible, and environmentally sustainable air transportation" (
Strategic Implementation Plan
, NASA.gov).
About the OSU Unmanned Systems Research Institute
From the website:
Unmanned vehicles have become a revolutionary technology that is taking the world by storm. The OSU Unmanned Systems Research Institute (USRI) accesses expertise across Oklahoma State University allowing them to combine cutting edge product development with academic knowledge and resources to create unique solutions to critical problems. For more information on the OSU Unmanned Systems Research Institute, visit 
CEAT.okstate.edu/USRI.
About the OSU School of Mechanical and Aerospace Engineering
The Oklahoma State University School (OSU) of Mechanical and Aerospace Engineering (MAE) instructs and encourages students to reach full potential in technical expertise, innovative expression, intellectual curiosity, and collaborative design. MAE's mission is to prepare engineers that are competitive nation-wide and internationally for employment opportunities and who will become respected achievers within their discipline and prepared for a lifetime of continuing development. For more information on the OSU School of Mechanical and Aerospace Engineering, visit
MAE.okstate.edu
.
About Vigilant Aerospace Systems
Vigilant Aerospace is the leading developer of detect-and-avoid and airspace management software for uncrewed aircraft systems (UAS or drones). The company's product, FlightHorizon, is based on two NASA patents and uses data from multiple sources to display a real-time picture of the air traffic around a UAS and to provide automatic avoidance maneuvers to prevent collisions. The software is designed to meet industry technical standards, to provide automatic safety and to allow UAS to safely fly beyond the sight of the pilot. The software has won multiple industry awards and the company has had contracts and users at NASA, the FAA, the U.S. Department of Defense and with a variety of drone development programs. Visit our website at 
www.VigilantAerospace.com
Media Coverage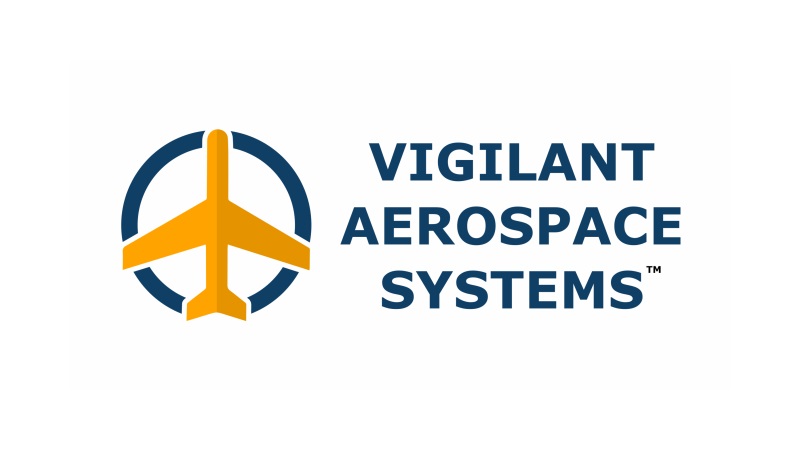 Vigilant Aerospace is the leading developer of detect-and-avoid and airspace management software for uncrewed aircraft systems (UAS or drones). The company's product, FlightHorizon, is based on two NASA patents and uses data from multiple sources to display a real-time picture of the air traffic around a UAS and to provide automatic avoidance maneuvers to prevent collisions. The software is designed to meet industry technical standards, to provide automatic safety and to allow UAS to safely fly beyond the sight of the pilot. The software has won multiple industry awards and the company has had contracts and users at NASA, the FAA, the U.S. Department of Defense and with a variety of drone development programs. Visit our website at 
www.VigilantAerospace.com