As a member of the North Dakota Unmanned Aircraft Systems (UAS) Integration Pilot Program (IPP) team, Vigilant Aerospace Systems will provide airspace monitoring and situational awareness for the upcoming "flights-over-people" operations to occur on Saturday, Sept. 29th over one of the nation's largest football tailgate parties, with the Federal Aviation Administration observing. The IPP flights will be carried out from 9:00 AM to 2:00 PM at the Fargodome in Fargo, North Dakota, over the annual tailgate party preceding the North Dakota State University (NDSU) vs. South Dakota State University (SDSU) football game.
What is the Integration Pilot Program?
The Unmanned Aircraft Systems (UAS) Integration Pilot Programs (IPP) is an opportunity for state, local, and tribal governments to partner with private sector entities, such as UAS operators or manufacturers, to accelerate safe UAS integration. The IPP is the nation's premier test-bed for defining the future rules for unmanned aircraft systems (UAS) in the US and unlocking the full commercial potential of UAS. Through the IPP, the ten selected teams are beginning to test wider ranges of operations than are typically permitted under FAA rules including flights beyond visual line-of-sight, package delivery, routine flights over people, night-time flights, and other advanced operations. IPP flights are supporting missions like infrastructure inspection, asset and environmental monitoring, precision agriculture, emergency response and other innovative uses for unmanned aircraft. The IPP will help the U.S. Department of Transportation (USDOT) and Federal Aviation Administration (FAA) craft new enabling rules that allow more complex low-altitude operations. For more information, visit the 
FAA UAS Integration Pilot Program
 web page.
Taking Flight at FargoDome
These flights are part of the North Dakota IPP team's first initiative to focus on operations over people in urban environments. According to an article by Inside Unmanned Systems, "They'll work with CNN and law enforcement to conduct these flights, and hope to eventually find a way for media and emergency responders to deploy drones simultaneously" (
"Focus on BVLOS and Flights Over People – IPP North Dakota"
). There will also be a ceremony launching the North Dakota IPP flight operations at 11am on Saturday at the Fargo Air Museum. Attendees are expected to include North Dakota Governor Doug Burgum, Senator John Hoeven, Congressman Kevin Cramer as well as representatives from the White House and the Federal Aviation Administration (FAA). According to an article by Inside Unmanned Systems, "They'll work with CNN and law enforcement to conduct these flights and hope to eventually find a way for media and emergency responders to deploy drones simultaneously" (
"Focus on BVLOS and Flights Over People"
).
Monitoring the Drone Flights with FlightHorizon GCS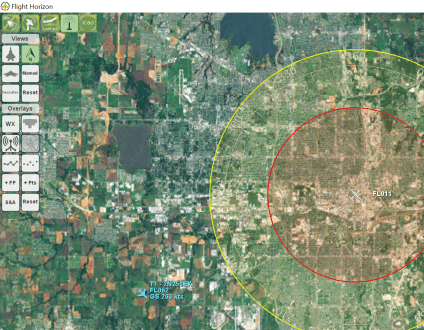 Both CNN and BotLink will be operating small drones over the event to capture video footage and to demonstrate safe flights over people. Vigilant Aerospace staff will be using FlightHorizon GCS during the flights to monitor the airspace over the FargoDome, to log the flights and to provide real-time traffic alerts to the UAS pilots, when necessary. FlightHorizon GCS™ (Ground Control Station) is a complete solution to allow unmanned aircraft pilots to detect, track, predict and avoid other aircraft. The software uses algorithms and flight rules to achieve safety by sending commands to self-separate and and maintain well-clear distances to the unmanned aircraft pilot to avoid conflicts quickly and efficiently. "Flighthorizon GCS airspace management system will provide the traffic alerts if any aircraft fly into the operational area," said Vigilant Aerospace Systems CEO, Kraettli Epperson, "we're confident that our system will monitor the airspace and provide the airspace data to support the team's initiatives in these flights."
Integration Pilot Program Community Outreach
The IPP team will have a community outreach tent at the tailgate that will serve as a base station for the IPP team to actively monitor the flight operations and answer questions anyone might have about the flights, team objectives, and safety of the unmanned aircraft operations. This operation provides a dual opportunity for the team to safely flight test operations over people, gathering important data for progressing regulations and moving the UAS industry forward, and to actively be in contact and communicate with the community who will be able to witness these flight operations first-hand. The overall goal of these flights is to provide safety case testing and data on operating unmanned aircraft systems (UAS) over people not actively participating in the flight operations, which is one of the main focuses of the IPP. Currently flight operations over people is prohibited by regulation (Part 107.39) without a special waiver from the FAA. These flights will serve to record safety mitigation data for unmanned flights over people which will then provide a basis for new regulations to allow routine flights over people in urban, populated areas. Community outreach is important to the IPP as the team continues to work to provide safety case data to regulators to safely and efficiently integrate UAS into the national airspace. Russ Buchholz, the UAS Integration Program Administrator for NDDOT, told Inside Unmanned Systems: "While it's good to get the public involved and to gain insights from their feedback, this type of engagement could lead to obstacles along the way, especially if someone objects to drone flights in their neighborhood because they don't understand the benefit" (
"Focus on BVLOS and Flights Over People"
).
North Dakota IPP Moving Forward
After they are able to successfully provide safety case data from these flights, the team plans to operate more drones simultaneously in the same airspace. Buchholz explained the team's plans to Inside Unmanned Systems, "First, we're going to deploy one system to make sure we can validate the data. In the future, we'll have multiple drones. We'll start with two in controlled airspace and could go further than that, but we have to be able to prove the safety case. We expect to eventually have multiple drones using sensor development to detect and avoid so they're not conflicting with one another" (
"Focus on BVLOS and Flights Over People"
). The second phase of testing will focus on beyond visual line-of-sight (BVLOS) operations for inspecting transmission lines. According to the
article
by Inside Unmanned Systems, the beyond visual line-of-sight (BVLOS) operations will build on the previous operations over people as the team will focus on aerial inspections of distribution lines in urban, city environments rather than focusing on the rural transmission lines (
"Focus on BVLOS and Flights Over People"
). Nick Flom, Executive Director of the Northern Plains UAS Test Site and IPP partner, commented to Inside Unmanned Systems, "We're adding to the complexity by doing more urban environment operations, while still focusing on BVLOS. That adds value to the research" (
"Focus on BVLOS and Flights Over People"
). According to the article, once the team has successfully recorded safety cases for the first two initiatives they will move on to pursue flight operations including aerial inspections of roadways and bridges (
"Focus on BVLOS and Flights Over People"
).
Related Articles:
Photo Credit:
Bison Illustrated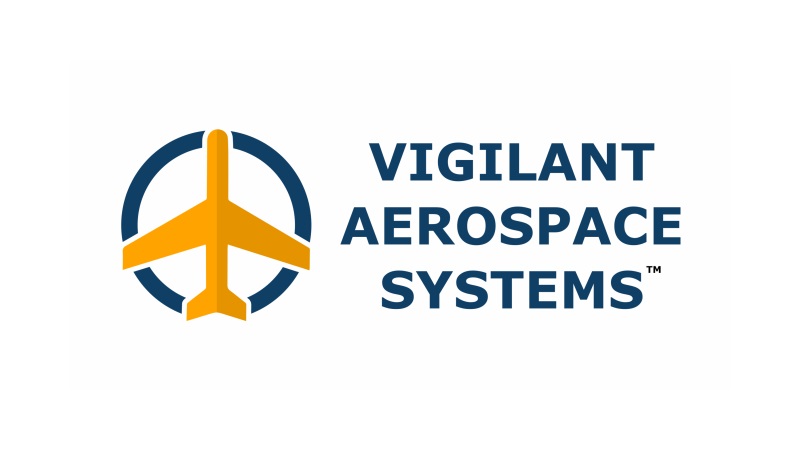 Vigilant Aerospace is the leading developer of detect-and-avoid and airspace management software for uncrewed aircraft systems (UAS or drones). The company's product, FlightHorizon, is based on two NASA patents and uses data from multiple sources to display a real-time picture of the air traffic around a UAS and to provide automatic avoidance maneuvers to prevent collisions. The software is designed to meet industry technical standards, to provide automatic safety and to allow UAS to safely fly beyond the sight of the pilot. The software has won multiple industry awards and the company has had contracts and users at NASA, the FAA, the U.S. Department of Defense and with a variety of drone development programs. Visit our website at 

www.VigilantAerospace.com

The flights are being coordinated by the North Dakota Department of Transportation (NDDOT), which leads the IPP Team and will be carried out by CNN and BotLink, piloted from the FargoDome canopy. This is the most significant FAA-sanctioned flight-over-people operation to be conducted by an IPP team to date and is being carefully coordinated with the agency. There will also be a booth at the tailgating event where the IPP team will be engaging with the public to educate and discuss the flights and the use of drones in the US. One of the major goals of the IPP is community outreach and engagement. IPP team members will distribute materials and show videos about the use of drones in industry and media.