Vigilant Aerospace is presenting at the upcoming
AUVSI Xponential 2017
, the largest trade show for unmanned systems, on the morning of May 11th at the Solutions Theater in the XPO Hall.
FlightHorizon: Fully Autonomous Detect-and-Avoid for Unmanned Aircraft Systems – Current Capabilities and Future Trends The presentation will be made by CEO Kraettli Epperson and will feature FlightHorizon, the fully autonomous detect-and-avoid solution for unmanned aircraft. Based on an exclusively licensed NASA patent and prototype, FlightHorizon allows unmanned aircraft to detect, track and avoid other aircraft and can send commands for evasive maneuvers to a pilot or directly to an autopilot to get aircraft well clear of potential conflicts quickly and efficiently. The system uses algorithms and flight rules to deliver a complete solution for safety and regulatory compliance for beyond visual line-of-sight flying.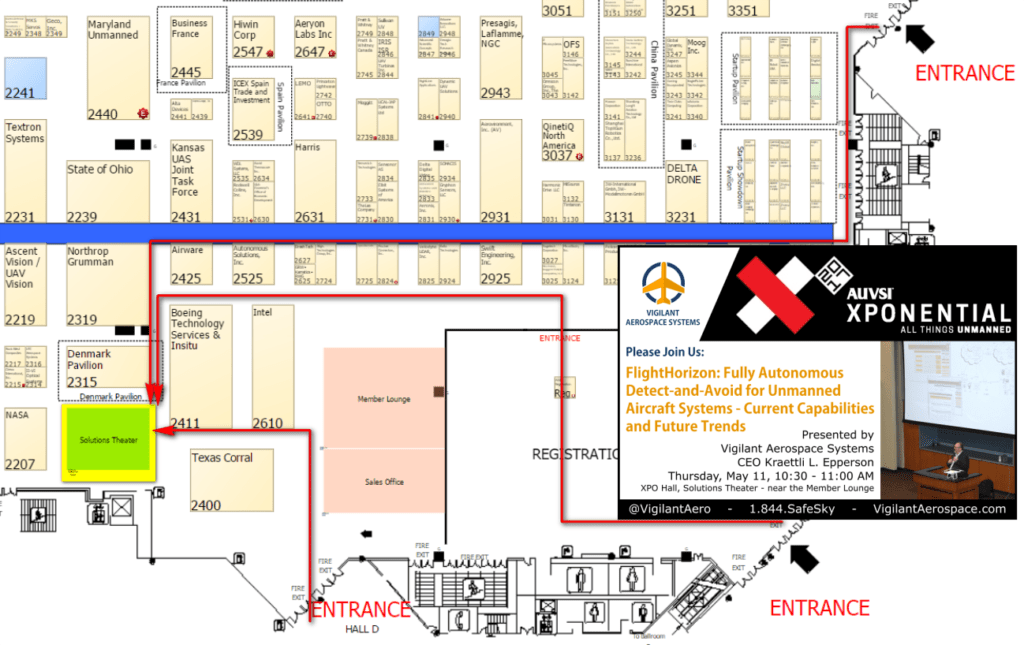 Presentation Details:
Date: Thursday, May 11, 2017 Time: 10:30 – 11:00 AM Location: Solutions Theater, XPO Exhibit Hall, near the Member Lounge (event floor plan) Kay Bailey Hutchison Convention Center 650 S Griffin St, Dallas, TX 75202 Find us at the Oklahoma Department of Commerce booth (#1745) in the XPO Exhibit Hall before and after our presentation for more information on FlightHorizon detect-and-avoid and situational awareness for unmanned aircraft systems.
Contact us
to schedule a brief private presentation and meeting with CEO Kraettli Epperson after the Solutions Theater presentation. Join us at AUVSI Xponential 2017!  Link: REGISTER TO ATTEND HERE
 About AUVSI
From the website:
AUVSI is the world's largest nonprofit organization devoted exclusively to advancing the unmanned systems and robotics community. Serving more than 7,500 members from government organizations, industry and academia, AUVSI is committed to fostering, developing, and promoting unmanned systems and robotics technologies. AUVSI members support the defense, civil and commercial sectors. www.AUVSI.org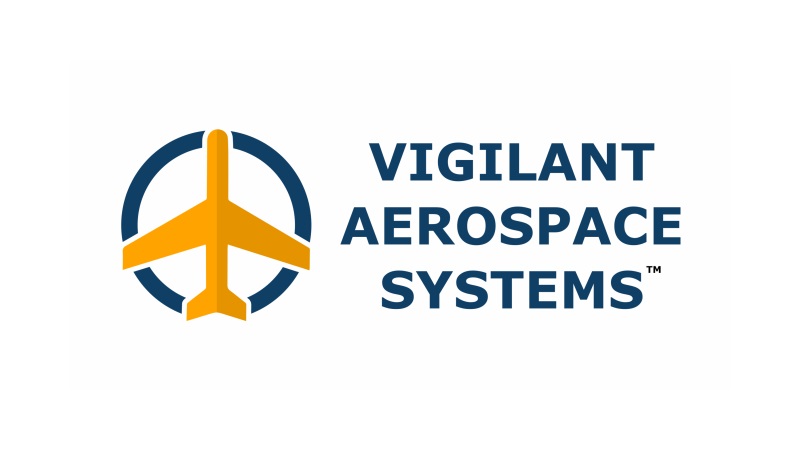 Vigilant Aerospace is the leading developer of detect-and-avoid and airspace management software for uncrewed aircraft systems (UAS or drones). The company's product, FlightHorizon, is based on two NASA patents and uses data from multiple sources to display a real-time picture of the air traffic around a UAS and to provide automatic avoidance maneuvers to prevent collisions. The software is designed to meet industry technical standards, to provide automatic safety and to allow UAS to safely fly beyond the sight of the pilot. The software has won multiple industry awards and the company has had contracts and users at NASA, the FAA, the U.S. Department of Defense and with a variety of drone development programs. Visit our website at 
www.VigilantAerospace.com