For the second year in a row, Vigilant Aerospace Systems has been selected by Drone Industry Insights (DII) as one of the "most relevant" companies operating in the drone technology market in their recently published
2019 Drone Market Environment Map
. Vigilant is listed as one of the 29 most influential providers globally of flight, fleet and operations management software for unmanned aircraft systems (UAS).
The Drone Market Environment Map
The 2019 Drone Market Environment Map is part of DRONEII's fourth annual
Drone Market Report
providing a list of the companies in the drone industry that they report are the "most active and relevant players in the drone industry in each category and sub-category." The report was first published in 2015 listing 324 of the top influencers in the industry and has been published each year since. The report covers a wide-array of industry categories:
Hardware: Drone Platforms; Passenger Drones/eVTOLS/Air Taxis; Counter-Drone Solutions; Components & Systems.
Software: Flight, Fleet & Operation Management; Open Source Infrastructure, SDK; Navigation, CV and AI; UTM, LAANC Suppliers; Data Analytics, Workflow, CV and AI.
Services: Drone-as-a-Service Providers; Education, Simulation, Training; System Integration, Engineering, Advisory; Maintenance; Supplier, Retailers; Test Sites; Market Research & Consulting; User Groups, Networks; Media, News, Blogs & Magazines; Marketplaces; Podcast; Shows, Conferences, Events; Coalitions, Organizations & Initiatives.
In the 2019
report announcement
, DRONEII forecasts that the "global drone market will grow from $14 billion in 2018 to over $43 billion in 2024 at a CAGR of 20.5%" with software as the fastest growing segment of the drone industry: "Software is the fastest growing segment of the drone market. To this day, people still underestimate the sheer amount of data that drones collect and the tools that are needed to manage that data. Software businesses have emerged to fill that demand and due to the virtual nature of their business they have been able to scale quicker more easily and to access new markets with few barriers" (
DRONEII Drone Market Environment
). DRONEII also reports increased venture capital (VC) interest in the drone software industry: "Bigger deals, but fewer deals. Angel investments won't stop, but we do know that they're in decline. Instead we're seeing an increase in larger VC deals. […] The investments into software reflect optimism about the fastest growing drone market segment" (
DRONEII Drone Market Environment
). In addition, DRONEII CEO and founder Kay Wackwitz commented on automation as a leading factor of the drone industry growth: "Everything that can be automated will be automated. Drones are one of the most affordable and accessible tools for automation as they are there to make profit from day 1″ (
DRONEII Drone Market Environment
).
Vigilant Aerospace Systems and the Drone Market
Vigilant Aerospace Systems was founded in late 2015 to develop airspace management and unmanned aircraft safety systems utilizing an exclusively-licensed NASA patent. In 2016, Vigilant Aerospace Systems announced the FlightHorizon detect-and-avoid (DAA) and airspace management software for unmanned aircraft systems. FlightHorizon is a complete airspace safety and situational awareness system designed for UAS pilots, drone fleet operators and droneports to safely integrate their unmanned aircraft operations into the national airspace. Vigilant Aerospace Systems is honored to be recognized as one of the companies leading the UAS industry and paving the way for safe integration commercial drone operations in the
2019 DRONEII Drone Market Environment Map
. Visit our
Products and Services page 
for more information on FlightHorizon for unmanned aircraft operations.
Find Vigilant Aerospace in the Software: Flight, Fleet & Operation Management category of the 2019 Drone Market Environment Map. Check it out here.
About Drone Industry Insights (DRONEII)
Drone Industry Insights (DRONEII) is a market research and analytics company based in Hamburg, Germany, focused on providing insights, competitive intelligence and market data for the commercial drone industry. The firms services range from operational, to corporate strategy and development, and on-demand market studies. For more information, visit 
www.Droneii.com
.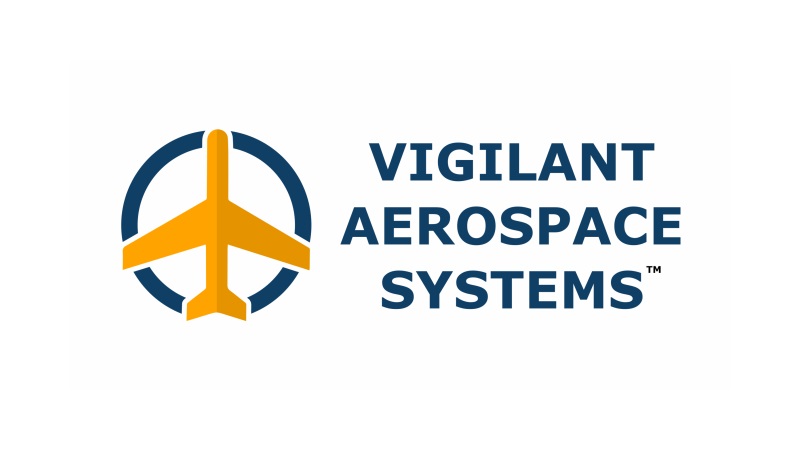 Vigilant Aerospace is the leading developer of detect-and-avoid and airspace management software for uncrewed aircraft systems (UAS or drones). The company's product, FlightHorizon, is based on two NASA patents and uses data from multiple sources to display a real-time picture of the air traffic around a UAS and to provide automatic avoidance maneuvers to prevent collisions. The software is designed to meet industry technical standards, to provide automatic safety and to allow UAS to safely fly beyond the sight of the pilot. The software has won multiple industry awards and the company has had contracts and users at NASA, the FAA, the U.S. Department of Defense and with a variety of drone development programs. Visit our website at 
www.VigilantAerospace.com