Business Development Director Zach Peterson Appointed Secretary of the AUVSI Great Plains Chapter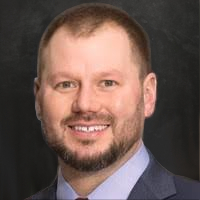 Vigilant Aerospace is proud to announce the appointment of Zach Peterson, the company's Director of Business Development, as the Vice President of the Great Plains chapter of the Association for Unmanned Vehicle Systems International (AUVSI). With a membership exceeding 7,500 individuals from government entities, industry, and academia, AUVSI is the world's largest non-profit organization dedicated solely to advancing the unmanned systems and robotics community.
In his new role as Secretary, Peterson will play a pivotal part in the AUVSI Great Plains chapter's mission to enhance the application and value of unmanned technologies, fostering collaboration among local and regional entities in North Dakota and northern Minnesota. As a hub of UAS innovation, the chapter's objectives include inspiring partnerships, facilitating learning and research, promoting business relationships, building a network of leaders, and providing representation and advocacy on regional, national, and international stages to advance the use of unmanned systems and technologies.
"We are proud to have Zach representing Vigilant Aerospace as an officer in the Great Plains Chapter of AUVSI," said the CEO of Vigilant Aerospace, Kraettli Epperson. "His work and role in AUVSI helps to keep our staff informed about the latest in regulatory developments, policy, projects, and program development both in the region and in Washington DC, and also allows us to participate in those discussions at a higher level."
"Helping to maintain US competitiveness in this technology is critical to both national security and to our economic future. The US cannot fall behind other nations in adopting drones for both industrial and commercial use and expect to remain competitive. Zach's service helps to keep pushing the envelope towards universal acceptance, wide adoption and advancements in areas like beyond visual line-of-sight flight," Epperson added.
Zach Peterson brings a unique blend of skills and expertise to his new position, having managed national and international aviation product sales teams at Appareo Systems, an avionics technology company. His involvement in aviation extends beyond his professional life, as he holds a private pilot's license and a tailwheel endorsement. Peterson's commitment to aviation safety and his passion for next-generation technology make him an ideal fit for the AUVSI Great Plains chapter's mission.
On his new appointment, Peterson said, "AUVSI is the nation's leading autonomous systems industry association, and the Great Plains chapter is home to some of the most advanced uncrewed aircraft system companies in the world, including technology developers and platform manufacturers working at the leading edge."
"Performing this service to help advance the industry is a privilege. We look forward to continuing to bring great companies to this region, to boosting public awareness of the industry, to attracting and keeping great employees in high-paying jobs, and to help lead the world in this emerging industry."
Under Zach Peterson's leadership, Vigilant Aerospace has remained at the forefront of innovation, pioneering safety solutions for UAS that benefit both commercial and military drone operations. His appointment to the AUVSI Great Plains chapter reaffirms the company's commitment to promoting best practices and responsible UAS integration.
About Vigilant Aerospace
Vigilant Aerospace is a leading technology company specializing in safety and situational awareness solutions for unmanned aircraft systems (UAS). The company's FlightHorizon software platform provides real-time collision avoidance and airspace management for drones, ensuring safe and compliant operations. Vigilant Aerospace is dedicated to making the skies safer by delivering innovative solutions that facilitate the responsible integration of UAS into the national airspace.

AUVSI serves as the foremost global organization dedicated to advancing the field of unmanned systems. The organization fosters collaboration, innovation, and knowledge-sharing among its diverse community with a robust membership that spans government, industry, and academia. AUVSI's mission is to promote the responsible and safe integration of unmanned technologies across various domains, from aviation and robotics to autonomous vehicles. Through its advocacy, education, and networking efforts, AUVSI plays a pivotal role in shaping industry standards, policy development, and the overall advancement of unmanned systems globally.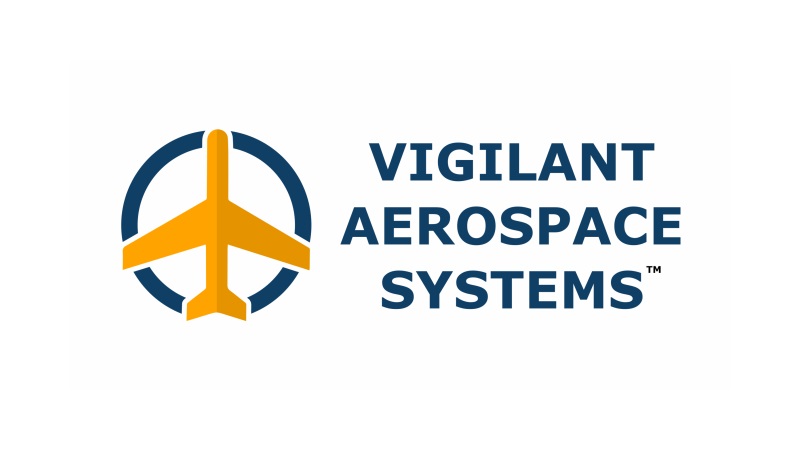 Vigilant Aerospace is the leading developer of detect-and-avoid and airspace management software for uncrewed aircraft systems (UAS or drones). The company's product, FlightHorizon, is based on two NASA patents and uses data from multiple sources to display a real-time picture of the air traffic around a UAS and to provide automatic avoidance maneuvers to prevent collisions. The software is designed to meet industry technical standards, to provide automatic safety and to allow UAS to safely fly beyond the sight of the pilot. The software has won multiple industry awards and the company has had contracts and users at NASA, the FAA, the U.S. Department of Defense and with a variety of drone development programs. Visit our website at 
www.VigilantAerospace.com