Vigilant Aerospace CEO Kraettli Epperson is participating in a panel discussion on "End Users of UAS: Which Industries are benefiting from the technology?" at the upcoming US Small Business Administration's UAS Cluster Initiative 2017 UAS Tech Forum in Wichita, Kansas in August. Panelist discussion will include industries that have recognized the benefits and have already integrated UAS technology and how these methods are improving business operations for these industries.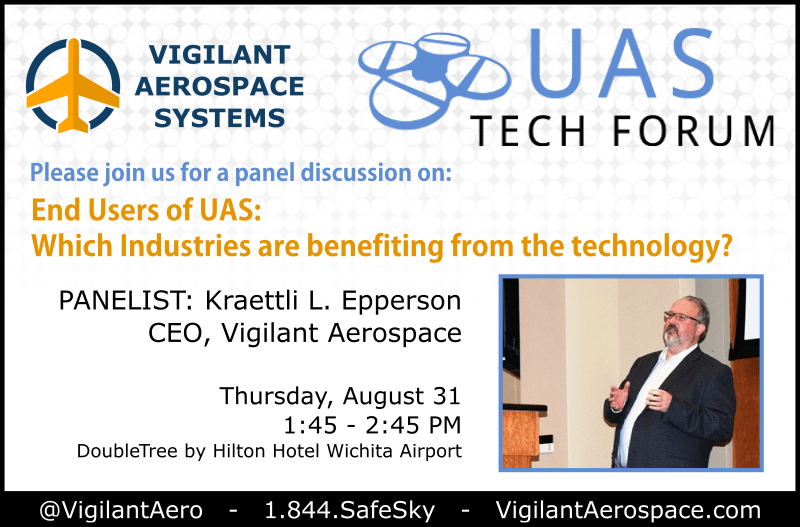 Panel Session Details:
End Users of UAS: Which Industries are benefiting from the technology?

Thursday, August 31, 2017 1:40 – 2:45 PM Moderator: Wayne Bell, District Director, U.S. Small Business Administration Panelists: Kraettli L. Epperson, CEO, Vigilant Aerospace Systems, Inc. Jason W. Klenklen, Supervisor, Transmission Maintenance, Westar Energy Tim Schuh, Corporal, Grand Forks Police Matt Dunlevy, President & CEO, SkySkopes A broad variety of industries have quickly recognized the benefits of UAS technology and have not hesitated to incorporate UAS into their operations to enhance operations, increase safety, improve efficiency, and cut costs. Traditional methods of infrastructure and asset inspection can be expensive and dangerous. Maintaining law and order, executing search and rescue, and criminal surveillance and reconnaissance are improving law enforcement to work smarter and safer. Hear from these and other industries at this session. https://UASCluster.com/uasci/web.nsf/agendas/2017tech
Don't miss this great panel discussion, technology pitches, and other discussions and presentations from
industry leaders
.
UAS Tech Forum 2017 – Event Details:
DoubleTree by Hilton Hotel Wichita Airport 2098 Airport Road, Wichita, Kansas 67209-1941
Thursday, August 31, 2017
8:00 AM – 5:00 PM
Registration table opens at 7:00 AM with breakfast starting at 8:00 AM. Registration for the event opens at 4:00 PM on Wednesday, August 30th with an opening reception starting at 5:00 PM at the
Go Create
 makerspace on the Wichita State University campus (1845 Fairmount Street, Wichita, KS 67260-0118). From the website: This one and a half day event focused on UAS will address a variety of markets, current regulations, industry trends and more. This year's agenda includes Technology Pitch Sessions, Keynote presentations, and plenty of networking. Keynote Presentations by xCraft's
JD Claridge
and ASSURE Director
Marty Rogers
. 
https://uascluster.com/pages/techforum2017-home.html
About the SBA Unmanned Aerial Systems Cluster Initiative
From the website:

The Unmanned Aerial Systems Cluster Initiative of Oklahoma and South Kansas (UASCI), funded through a contract with the U.S. Small Business Administration, will accelerate the growth of the Unmanned Aerial System industry in the U.S. by enabling established companies and emerging entrepreneurs in Oklahoma and South Kansas to connect, work together, and gain access to national technology, global capital, advanced business models and global markets.
https://uascluster.com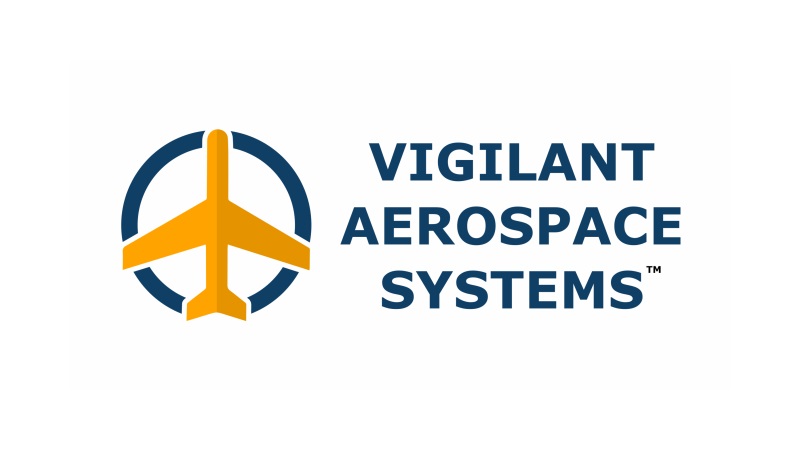 Vigilant Aerospace is the leading developer of detect-and-avoid and airspace management software for uncrewed aircraft systems (UAS or drones). The company's product, FlightHorizon, is based on two NASA patents and uses data from multiple sources to display a real-time picture of the air traffic around a UAS and to provide automatic avoidance maneuvers to prevent collisions. The software is designed to meet industry technical standards, to provide automatic safety and to allow UAS to safely fly beyond the sight of the pilot. The software has won multiple industry awards and the company has had contracts and users at NASA, the FAA, the U.S. Department of Defense and with a variety of drone development programs. Visit our website at 
www.VigilantAerospace.com