Vigilant Aerospace Systems has been invited to participate in a panel at the upcoming 2021 AUVSI XPONENTIAL virtual event on May 3-6, 2021.
The 45-minute panel titled "New Technologies, Standards and Development in the Delivery of Viable Detect-and-Avoid Systems for BVLOS Commercial UAS"  will feature a panel discussion from industry experts.
Session details:
New Technologies, Standards and Developments in the Delivery of Viable Detect-and-Avoid Systems for BVLOS Commercial UAS

an XPONENTIAL 2021 Panel Session

Wednesday, May 5, 2021 
2:00 – 2:45 PM ET

Venue: ONLINE

Speakers:

Kraettli L. Epperson, CEO, Vigilant Aerospace Systems
Dr. Cathy Cahill, Director, Alaska Center for UAS Integration (ACUASI)
Mo Hartney, Director of Applications Engineering, Echodyne Corp

Session description:
Detect-and-avoid systems to allow unmanned aircraft to avoid conflicts with manned aircraft when flown beyond the visual line of sight of the pilot is critical to expanding the UAS industry, providing safety, obtaining public and regulatory trust, and delivering the full economic impact of real autonomy.

The industry is eager for the release of detect-and-avoid safety systems that are reliable, portable or on-board, affordable and standards-compliant.

Developing this system is challenging due to the need to integrate multiple sensors, develop algorithms and demonstrate working technology in actual field conditions. Meeting this challenge represents the leading edge of technical capability and innovation in the UAS industry but is now closer than ever to being ready for delivery.

This panel discussion will review the status of detect-and-avoid technology, the impact of recent technical and system innovations, ongoing development and testing efforts involving multiple national stakeholders, review of new standards and rules, and review of the remaining challenges to delivery of a full DAA system for commercial UAS. This presentation will also specifically review the status of an FAA-supported detect-and-avoid system development and testing effort being conducted in cooperation with a national UAS Test Site.

View more XPONENTIAL virtual tracks here: 2021 AUVSI Virtual Agenda
Register now to attend XPONENTIAL 2021 virtual conference and join us for this session and more!
About AUVSI XPONENTIAL
From the website: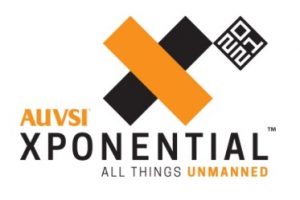 AUVSI XPONENTIAL is the global stage for everything unmanned — from state-of-the-art propulsion technology, sensors, energy storage and UAS mitigation solutions to what's coming over the horizon in AI, 5G, edge computing and more. Join 8,500+ technologists, regulators and users spanning many domains and business sectors, and together, we will learn how to leverage unmanned systems to build smarter cities, expand business capabilities, capitalize on efficiencies, and ultimately, make a difference today, tomorrow and in the future. For more information, visit www.XPONENTIAL.org