As the number of drones in the sky continues to grow, we at Vigilant Aerospace Systems will continue to promote safe skies through knowledge, resources, and our FlightHorizon detect-and-avoid avionics software for manned and unmanned aircraft systems.
On August 29, 2016, the FAA Part 107 Small Unmanned Aircraft Rule (Part 107) took effect regulating unmanned aircraft vehicles (UAVs) in the U.S. National Airspace.
The 2016-2036 FAA Aerospace Forecast predicts that sales of commercial small unmanned aircraft systems (sUAS) requiring registration will grow from 600,000 in 2016 to 2.7 million by 2020.
Below are our recommended resources for UAS pilots.
We will be updating this page as the UAS climate continues to evolve.
 Basics of Part 107 sUAS Rules
** Note: Some rules may be waived. Check out the online sUAS waiver request page for more information.
FAA Part 107 regulates sUAS between .55 and 55 pounds flown for commercial purposes. We recommend that hobbyists (non-commercial drone operators) review the FAA safety guidelines on the FAA Recreational Flyer page. However, if your drone weighs more than .55 pounds and less than 55 pounds, you must still register your aircraft – see the section on "How to Register an Aircraft" below.
FAA Part 107 sUAS Rule (Part 107) Resource Links:
Also, check out Recommendations from Someone Who Passed the New Part 107 UAS Aeronautical Knowledge Test for some comments and recommendations on taking the certification exam!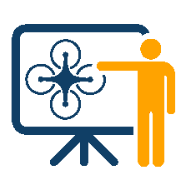 Remote Pilot Certification Exam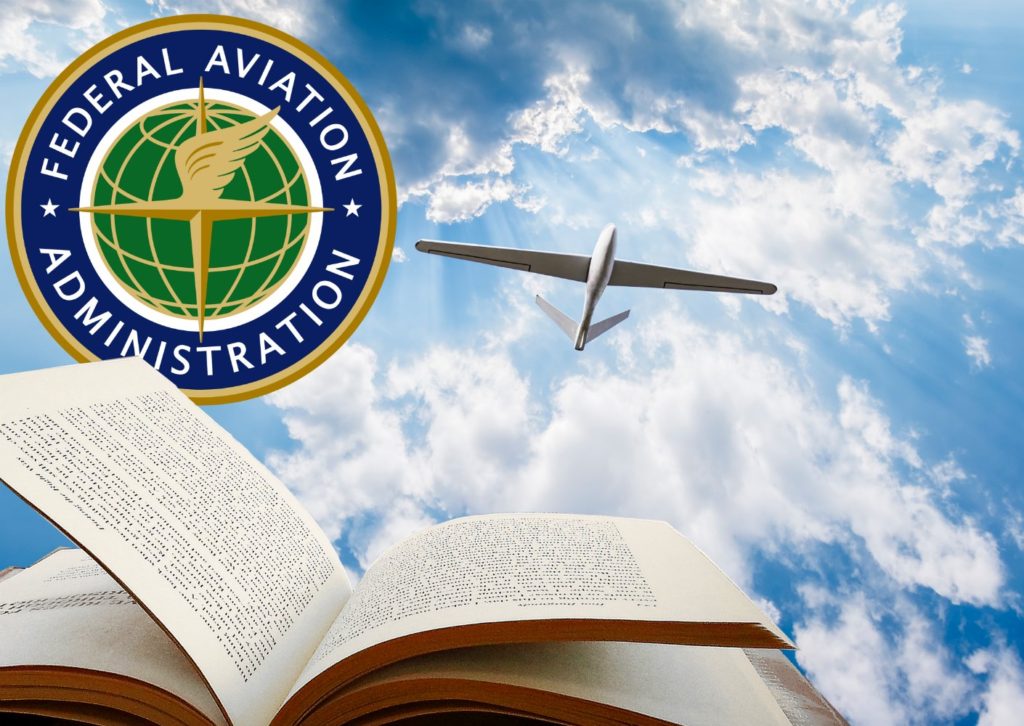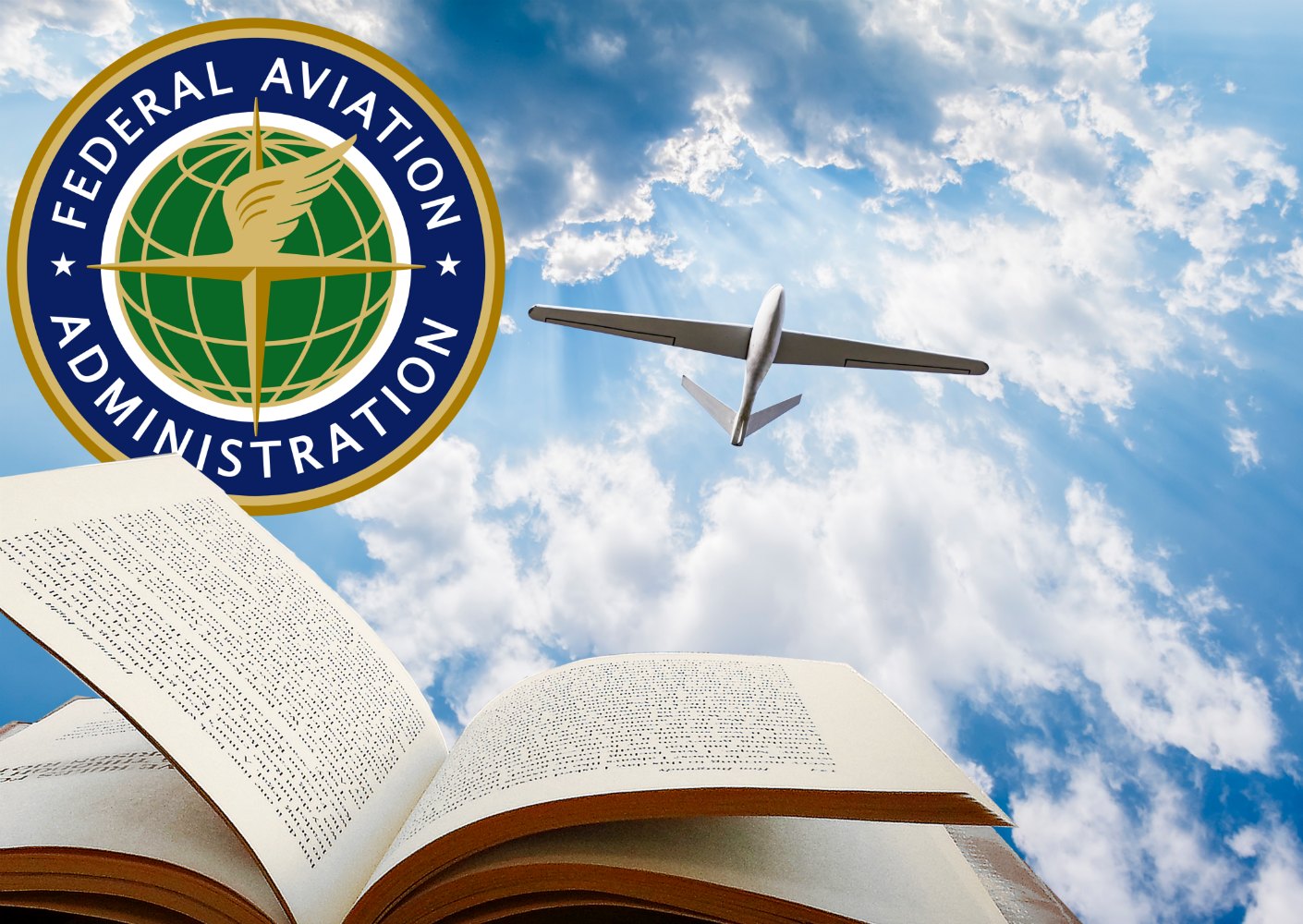 Testing opened for the remote pilot airman certificate with a small UAS rating (sUAS Pilote Certification) on Monday, August 29, 2016.
Drone pilots can now register for the exam at locations all over the U.S.. We registered online through CATS – Computer Assisted Testing Service.
Be ready to invest $150 in the test registration and prepare for your test date!
Remote Pilot Certification – What you need to know and review:
Recommended Study Supplements
Recurrent Pilot Knowledge Testing
Part 107 certified pilots must pass a recurrent aeronautical knowledge exam every 24 months to continue to operate unmanned aircraft under Part 107.
A Part 107 Remote Pilot Certification does not expire. However, if a Part 107 remote pilot does not complete or pass the recurrent testing within 24 months of either the initial certification or the previous completed recurrent test, the pilot is grounded until the test is passed.
Great 3rd Party Study Resources:
We found these 3rd party study resources very informative and helpful when preparing for our Part 107 Remote Pilot Certification Test!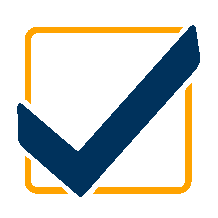 Remote Pilot Certificate Application
After passing the UAS Remote Pilot Aeronautical Knowledge test, you need to submit your remote pilot certificate (Airman Registry Certification) Application to officially register your pilot certification. This can be done online or by snail mail.
Submit Pilot Certificate Application Online (RECOMMENDED):
Once your test results are posted, complete the FAA Form 8710-13 for a remote pilot certificate (FAA Airman Certificate and/or Rating Application) online through the Integrated Airman Certificate and/or Rating Application system (IACRA):
Create an IACRA account (or sign in if you have previously created an account)
After your IACRA account is confirmed, login and select "Start New Application."
Select application type "Pilot."
Select certifications "Remote Pilot."
Select "Other Path Information."
Select "Start Application."
Follow online application process and enter your 17-digit Knowledge Test Exam ID (provided on the embossed Airman Knowledge Test Report you are given after your exam – DO NOT LOSE THIS!)
Once you have submitted your application through the FAA online portal, you will receive an email confirming that your application has been processed by the TSA.
Use the information from the confirmation email to login to the IACRA system and print a copy of your temporary Airman certificate. The official certificate will be mailed to you after all FAA processing is complete.
Submit Pilot Certificate Application Via Mail:
Paper applications can be submitted by completing and mailing the FAA Form 8710-13, along with your original aeronautical knowledge test report, to:
DOT/FAA
Airmen Certification Branch (AFS-760)
P.O. Box 25082
Oklahoma City, OK 73125
Note: Applications submitted via mail will take longer to process. Also, submitting via mail does not provide a temporary airman certificate for pilots that do not hold a Part 61 certificate. Details for applicants with Part 61 certificates can be found on pages 28-29 of AC 107-2.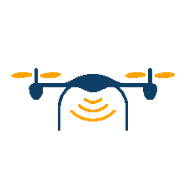 How to Register an Aircraft
Follow the steps below to register your aircraft (this list is pulled from the FAA UA Aircraft Registry page). Definitions and requirements for registering aircraft are provided in CFR Title 14 Part 47.
Go to the FAA UAS Online Registration Submission
Have the information for your Pilot In Charge (PIC) available for your profile – including certification #
Have the drone information ready for each drone you are registering – including Manufacturer, Model, Serial #, etc.
Submit your payment and registration online. 
A PDF form is also available for those who do not wish to complete the online registration. If you complete the PDF registration, send $5.00 registration fee by check or money order made payable to the "Federal Aviation Administration" and mail all documents to the FAA, Aircraft Registration Branch.
More information on registering UAS on the FAA UAS Getting Started page or visit the FAA AFT-750-94 – Information to Aid in the Registration of U.S. Civil Aircraft [PDF].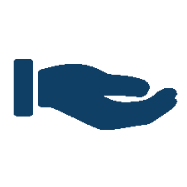 General UAS and Aviation Resources: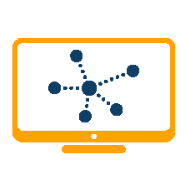 Organizations You Should Follow
Subscribe to receive our newsletter with regular updates!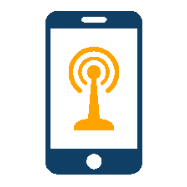 Useful Mobile Applications for Pilots