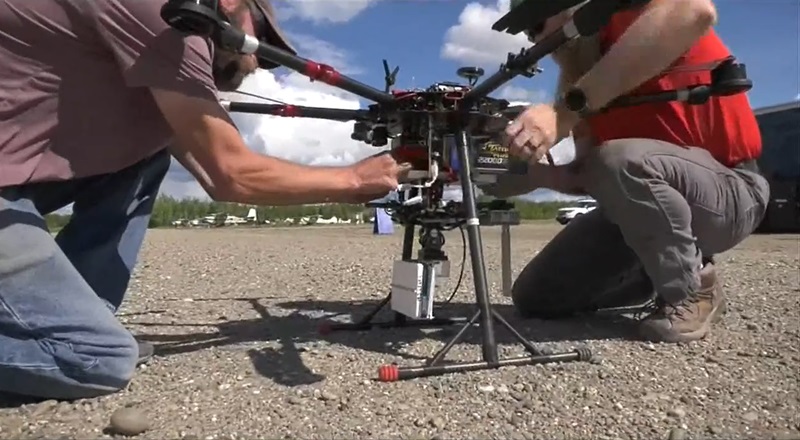 Vigilant Aerospace provided its FlightHorizon airspace management and detect-and-avoid system to support flight testing carried out by the Federal Aviation Administration's (FAA) Center of Excellence (COE) for Unmanned Aircraft Systems (UAS) program known as the Alliance for Systems Safety of UAS through Research Excellence (ASSURE). The testing was carried out in early June 2021 at the Bradley Sky-Ranch Airport in North Pole, Alaska and involved a general aviation aircraft conducting touch-and-go approaches to the airport while being observed by the FlightHorizon COMMANDER airspace management system with multiple radars and transponder receivers. The aircraft passes were also observed by a FlightHorizon PILOT onboard detect-and-avoid system, flown on a small UAS with an onboard radar sending data to the software.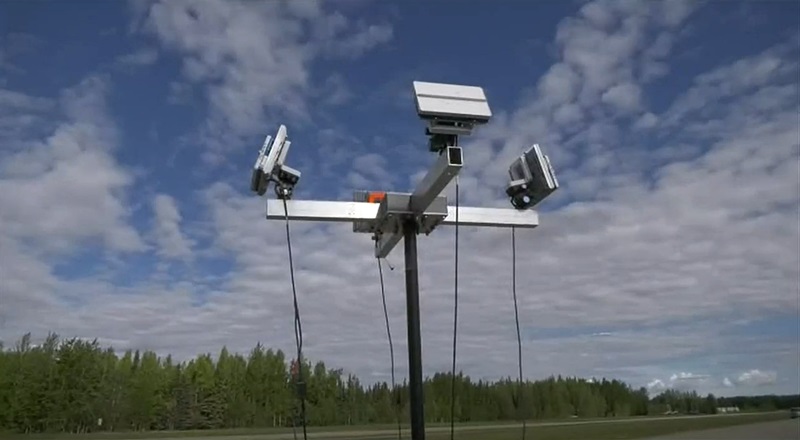 The testing was part of the ASSURE initiative, "Small UAS Detect and Avoid Requirements for Limited Beyond Visual Line of Sight (BVLOS) Operations – Separation Requirements Testing." Read more about ASSURE DAA testing programs
here
. The Alaska Center for Unmanned Aerial Systems Integration (ACUASI) led the flight testing and is an ASSURE partner. "We're working on what's called detect-and-avoid technology. We are testing to find out when a sensor says something is in the airspace, where it actually is, kind of the truth in the data," said Nick Adkins, Director of Operations at ACUASI to KTVF News in a recent report on the flights. "We have a flying radar and we have three different ground radars, and all of that information is being compiled to give to the FAA. We're trying to set up a test for what could be a detect-and-avoid technology to allow a drone into the airspace safely," Adkins said. During testing, the small UAS was operated by the ACUASI team while the manned aircraft flew passes over the airport to provide both manned and unmanned aircraft data to the FlightHorizon system. The FlightHorion software displayed the air traffic and produced safety alerts and warnings. FlightHorizon also logged all of the aircraft track data for later analysis. "The testing here is how we bring unmanned arial vehicles [UAVs] into integration with classical airspace, in a safe and controlled airspace," said Levi Purdy, Engineering Technician for ACUASI.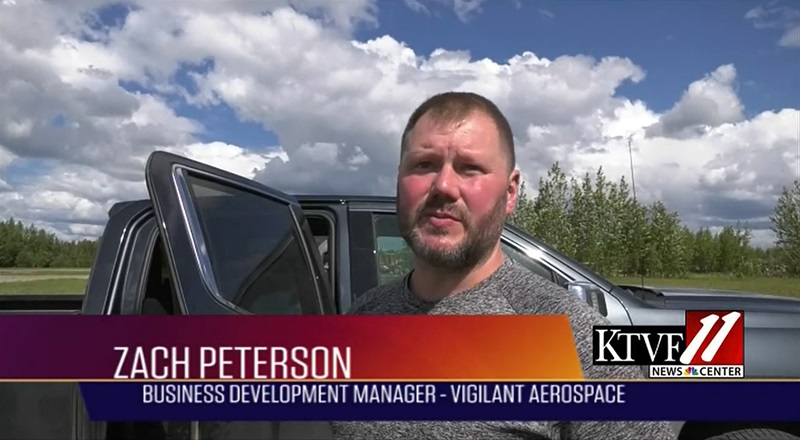 During the flights, FlightHorizon provided a visual air traffic display as well as air traffic advisories to maintain well-clear distances between the manned and unmanned aircraft. FlightHorizon flight logs and data were submitted to ASSURE as part of the deliverables to the FAA for review. Vigilant Aerospace participated in four days of flight testing, including providing multiple engineers to support the testing.
About Vigilant Aerospace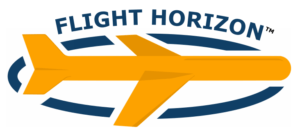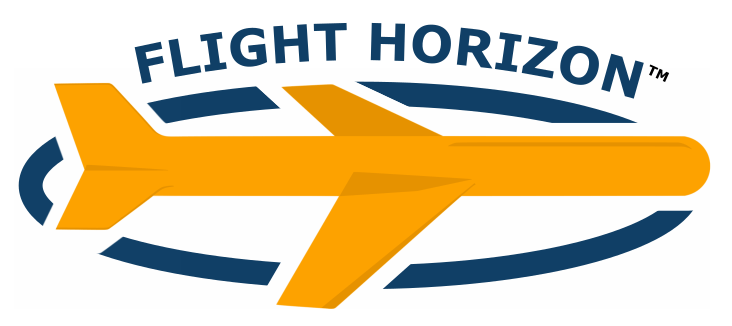 Vigilant Aerospace is the leading developer of detect-and-avoid and airspace management software for uncrewed aircraft systems (UAS or drones). The company's product, FlightHorizon, is based on two NASA patents and uses data from multiple sources to display a real-time picture of the air traffic around a UAS and to provide automatic avoidance maneuvers to prevent collisions. The software is designed to meet industry technical standards, to provide automatic safety and to allow UAS to safely fly beyond the sight of the pilot. The software has won multiple industry awards and the company has had contracts and users at NASA, the FAA, the U.S. Department of Defense and with a variety of drone development programs. The company has offices in Oklahoma City and Fargo, North Dakota.
About FAA ASSURE
The Alliance for System Safety of UAS through Research Excellence (ASSURE) is a dedicated academic-led coalition to support current and future UAS integration initiatives which is comprised of twenty-four of the world's leading research institutions and more than a hundred leading industry and government partners, including three FAA UAS test sites, four FAA research centers, seven airfields and a 340 UAS fleet. ASSURE's mission is to produce high-quality research, development, learning opportunities, and support to UAS industry stakeholders both in the U.S. and abroad to build towards the full integration of unmanned systems into the aerospace infrastructures to provide an overall benefit to public safety, increase in commerce, and a diversified and mobile aviation industry. This alliance features expertise across a broad spectrum of research areas including: Air traffic control interoperability, UAS airport ground operations, control and communications, detect and avoid, human factors, UAS noise reduction, UAS wake signatures, unmanned aircraft pilot training and certification, low altitude operations safety, spectrum management and UAS traffic management. For more information on the Small UAS Detect-and-Avoid Requirements for Limited Beyond Visual Line of Sight (BVLOS) Operations – Separation Requirements and Testing research project, visit the project page on the
ASSURE website
.
About the Alaska Center for UAS Integration

The Alaska Center for Unmanned Aircraft Systems Integration (ACUASI) was established in December 2012 by the University of Alaska Board of Regents in recognition of the importance and growth of the unmanned aircraft program. It was established under the University of Alaska Fairbanks in the Geophysical Institute where it originated, but was given the role of leading all unmanned aircraft programs for the entire University of Alaska system. It was also tasked to pursue opportunities with the FAA. ACUASI operates a variety of UAS ranging from small racing drones used in Science, Technology, Engineering, and Mathematics (STEM) outreach to the large 300 lb or greater class of research platform aircraft. ACUASI also possesses the vehicles, ground control stations, antennae, generators, and other accessories needed to transport and deploy the aircraft around the world. ACUASI also possesses a variety of payloads for UAS operations including: detect-and-avoid systems (ground-based and airborne), anti-GPS jamming systems, EO/IR cameras, lidars, methane detectors, aerosol samplers, and a host of other payloads. For more information on ACUASI, visit
www.ACUASI.alaska.edu
.
Media Coverage
Check out the following media coverage for more details on the FAA ASSURE testing program: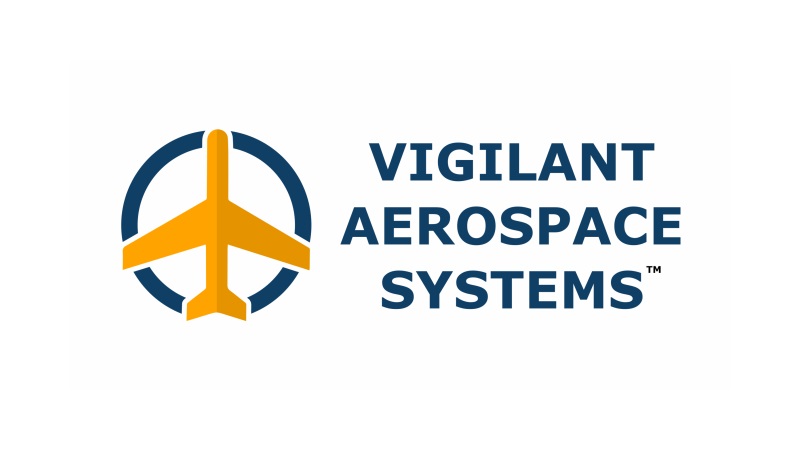 Vigilant Aerospace is the leading developer of detect-and-avoid and airspace management software for uncrewed aircraft systems (UAS or drones). The company's product, FlightHorizon, is based on two NASA patents and uses data from multiple sources to display a real-time picture of the air traffic around a UAS and to provide automatic avoidance maneuvers to prevent collisions. The software is designed to meet industry technical standards, to provide automatic safety and to allow UAS to safely fly beyond the sight of the pilot. The software has won multiple industry awards and the company has had contracts and users at NASA, the FAA, the U.S. Department of Defense and with a variety of drone development programs. Visit our website at 
www.VigilantAerospace.com