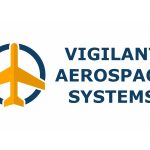 Website VigilantAero Vigilant Aerospace Systems, Inc.
Vigilant Aerospace Systems is currently seeking a Junior Java Developer.
Vigilant Aerospace is seeking a Java software developer to join our ambitious team. This is a full-time remote position for a skilled software developer who likes hard problems, is eager to learn in an innovative environment and wants to make a national impact at the frontiers of robotics, drones, automation and flight safety.
We are a technology company developing safety software for autonomous aerial vehicles based on technology licensed from NASA. This software is designed to allow unmanned aircraft to safely avoid conflicts with other aircraft, to track aircraft in flight and improve flight safety for both manned and unmanned aircraft.
We are a highly entrepreneurial company that values innovative thinking, agility, resourcefulness and quality code. Our goal is to have a positive impact on flight safety worldwide and to deliver an outstanding user experience for pilots and airspace managers. We work at a fast pace in an exciting and rapidly growing industry.
Visit our website for more information on the company and product and check our blog for recent company news.
We are looking for developers with an interest in Java application design, systems architecture and development experience to help us take our software to the next level.
In addition to writing awesome software, you will have opportunities to learn about sensors and sensor integration, predictive algorithms, radio control interfaces, autopilots and autonomous aircraft, machine vision, display systems, HMI factors and a wide range of other cutting-edge technologies.
If this sounds like the right place for you, please carefully read the requirements, the preferences and the application instructions below:
Requirements
Experience in Java software development, including both professional and degree-program work
Must be physically located anywhere in North Dakota
Ability to work closely with a small, distributed development team
Ability to work to time estimates and routinely deliver agile development cycles
Proven ability to teach yourself new topics and skills quickly
A good approach to code architecture that prioritizes reliability and maintainability
A strong sense of ownership and pride in quality code and a quality product
Preferences (Not Required):
Experience with Spring, Maven and IntelliJ
Comfortable with modern deployment, continuous integration and testing processes
Systems architecture and/or desktop application development experience
A good GitHub contribution history on projects of interest to you
Degree in computer science
Duties:
Work with senior developers on design topics, planning, architecture and code review
Review requirements and work closely with other developers to ensure compatibility and integration
Develop Java software to deliver functions and address problems related to aircraft tracking, prediction, avoidance, user interface, hardware integration and data management
Report problems and progress, work through issues with the team, suggest ideas and discuss options
Use task management and code management tools to track, report and deliver your work
Participate in software testing
Employment Details:
Salary offered is based on experience and qualifications of the candidate and guided by the North Dakota median salary for Java Software Developers
US work authorization and North Dakota residency required
This is currently a work-from-home position, but may include some in-office meetings and travel in the future
Includes company health insurance program and paid time-off
Opportunities provided for professional continuing education and conferences
Respond to this job posting:
If this sounds like the right place for you, follow the link below to submit an application.